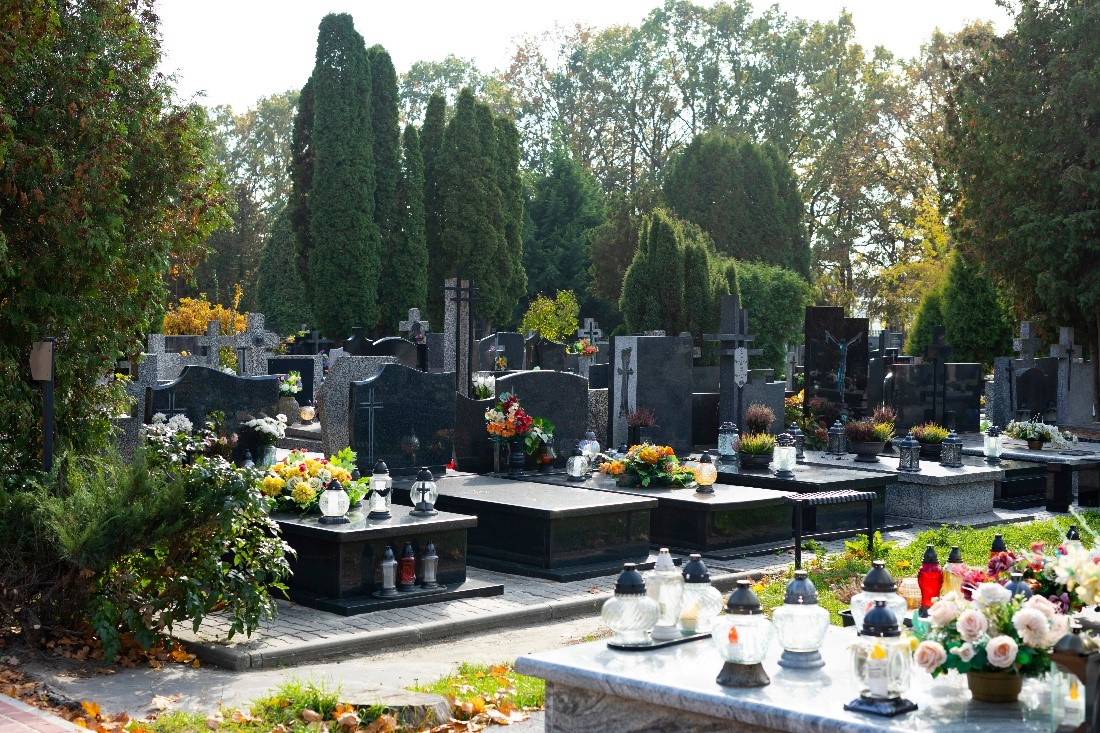 The loss of a loved one is never easy. These difficult times are often full of sadness and grief for family and friends. Whether you've recently lost a loved one, or it's been a while since their passing, you've undoubtedly considered what to do for their gravesite memorial piece.
Choosing a monument to commemorate your loved one can be challenging, as you want to select the perfect piece for your loved one. However, prices can drastically vary, which may further confuse you.
There are multiple factors that go into the production of a monument or gravestone. Each factor will impact the overall cost of a grave monument. Understanding these can help you make an informed decision and get the best memorial piece that's within your budget.
Read on for the ultimate pricing guide for grave monuments in Sydney.
Average monument prices
The cost of a monument depends on different cost factors, as you'll read below. As a general rule, full-sized monuments can cost anywhere from AUD$3000 – AUD$5000 and upwards. Gravestones can cost from AUD$2000 – AUD$3000. Meanwhile, small grave markers will start at around AUD$750 and go up to around AUD$1000. (1)
As you can see, they can be quite costly. Of course, this is all variable. Your monument may fall above or below these general guidelines, depending on the factors listed below.
Factors that influence the price
As mentioned above, different factors contribute to the price. Understanding how these factors affect pricing can help you when designing and pricing a grave monument. Here's what influences how much a monument will cost:
Monuments vs gravestones vs grave markers
Grave markers are the smallest available. These are usually flat and placed in the ground. Gravestones, also known as headstones, usually stand up. These medium-sized, single grave monuments are often used for families.
While the two above options are monuments, oftentimes, when someone says 'monument,' it refers to the bigger, full-sized grave monuments.
Of course, smaller monuments will be cheaper. However, size will be discussed more thoroughly later. The takeaway here is that monument providers will often group their options into categories or packages. If need be, sticking to packages can help you stay within budget.
The material
Grave monuments come in various materials. But more often than not, these materials are all some type of stone or metal. Different materials all offer different qualities and visual appeals.
Some of the most common grave monument materials include marble, granite, sandstone, limestone, fieldstone, slate, quartz, bronze, iron, concrete, and cement. If you're having difficulty deciding on a material, it's recommended to do some research on your options before making a decision.
One point of note is that natural stones, like marble and granite, often come in different grades. Higher grade materials may cost more but will last much longer. Grave monuments made from a monomineralic rock, like quartz, are likely to last the longest. (2)
Size and shape
Who wouldn't want to decorate their loved one's grave with a beautiful, large monument finished off with an intricate design pattern? As great as it sounds, everyone's got a budget to stick to. And size and shape contribute to the price of a grave monument.
Think about it: If you're buying more of something, you'll pay more. The same goes for the material of your grave monument. Bigger monuments require more material to make and, therefore, will cost more.
Fortunately, bigger monuments can be afforded by having them made from a cheaper material. Otherwise, if you're set on a particular material, you may have to compromise and get a size that'll fit within your budget.
You should also note that having a monument shaped in a certain way will influence the price, especially if it's being carved from a different sized piece. For instance, a monument featuring a carved statue will likely cost more than a monument with a regular slab showing a few meaningful words.
What's on the monument?
At a minimum, monuments will state the name of who they're commemorating along with the dates of birth and death. Most will also include a small message about the person's life.
Words, messages, patterns, images, and inscriptions are usually put on monuments with engravings, etchings, laser engravings, sandblasting, and embeddings. Different techniques will be more appropriate for different materials.
Here, the pricing depends on what you're having put on the monument, how it's being put on the monument, and what material it's being put onto. For example, you can expect embedded golden inlays to cost more than laser engravings.

In general, you can expect an engraving to cost anywhere from AUD$250 – AUD$2000. (3)
Conclusion
As you can see, there are many components that make up the total cost of a grave monument. Size, shape, material, and all other cost factors are influential in determining how much you'll pay. It's nearly impossible to specify exactly how much any aspect of a grave monument will cost. Hopefully, this guide will help you identify whether you're being appropriately charged for the service and the piece. Doing some research and planning your monument design will help you get the perfect grave monument to remember your loved one.