Lawn monuments, sometimes known as headstone monuments, are set at the grave's head. Headstone marble monuments are one of the most classic monuments, and they may can be found in nearly all Australian cemeteries.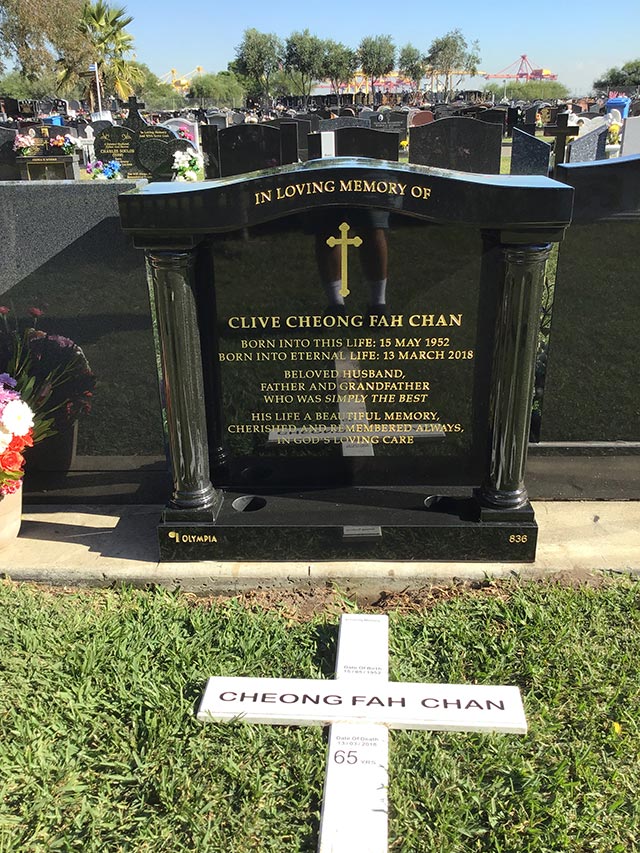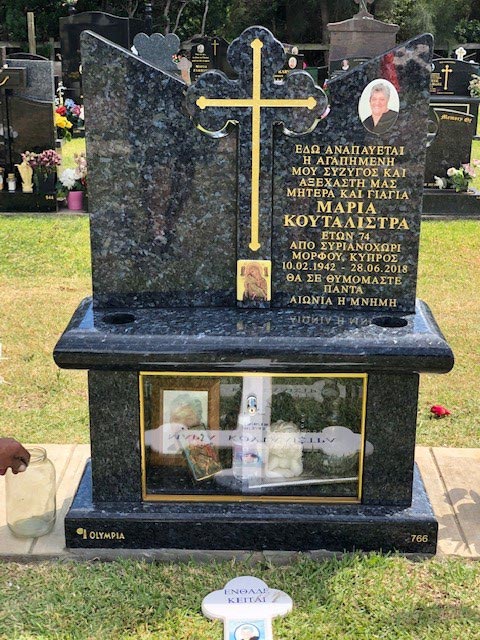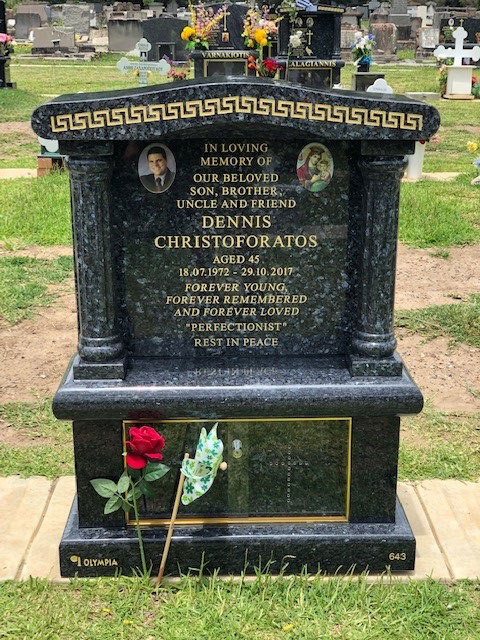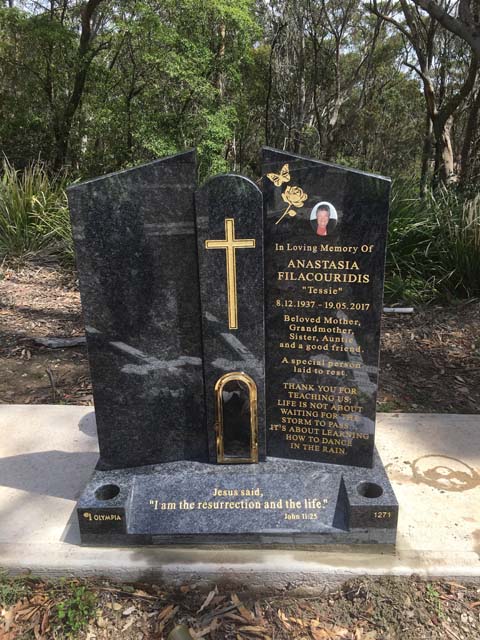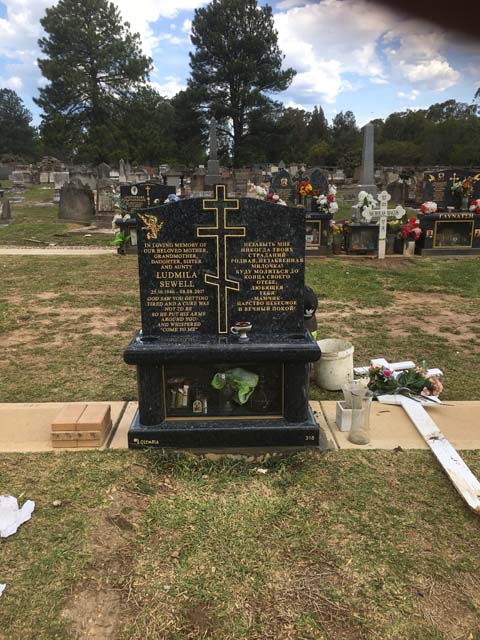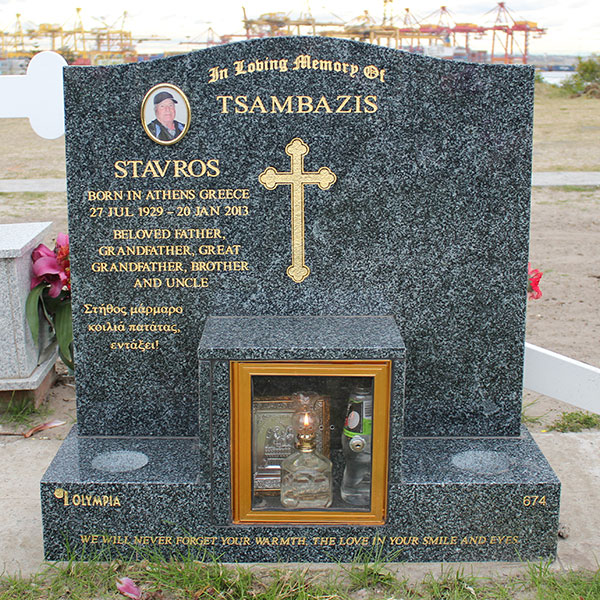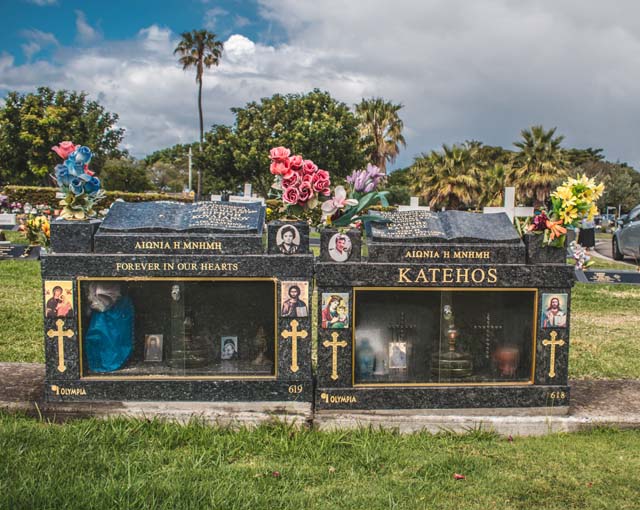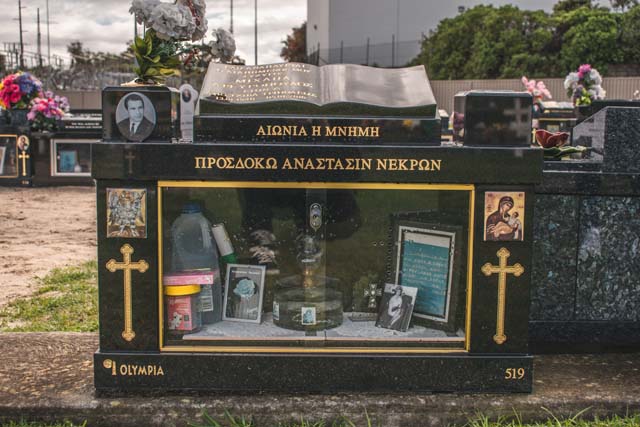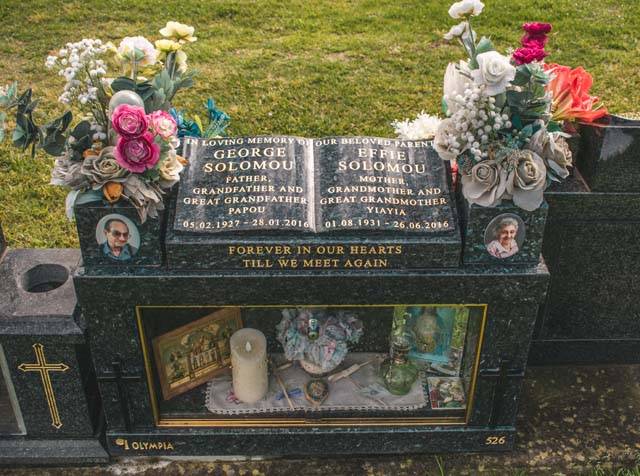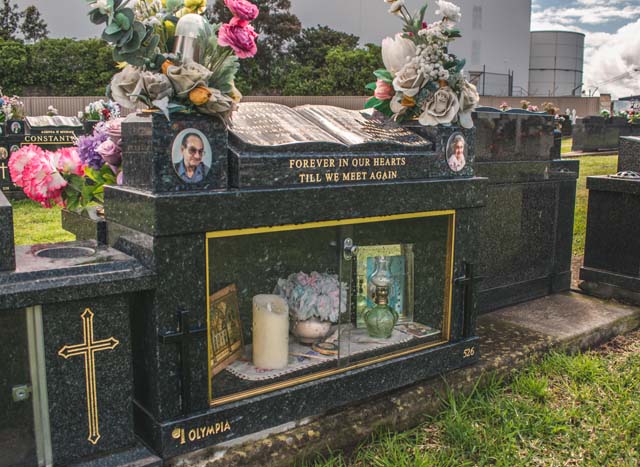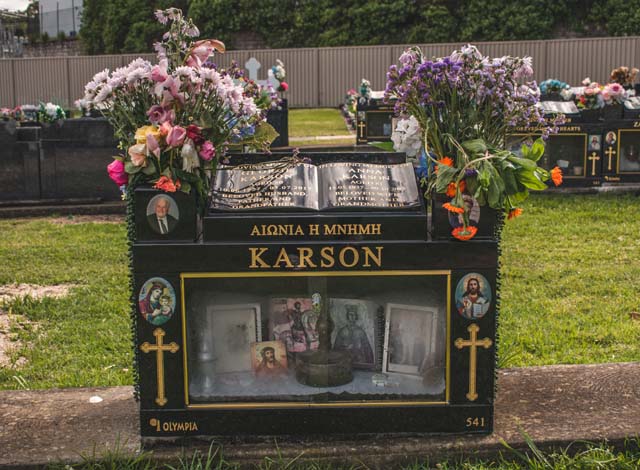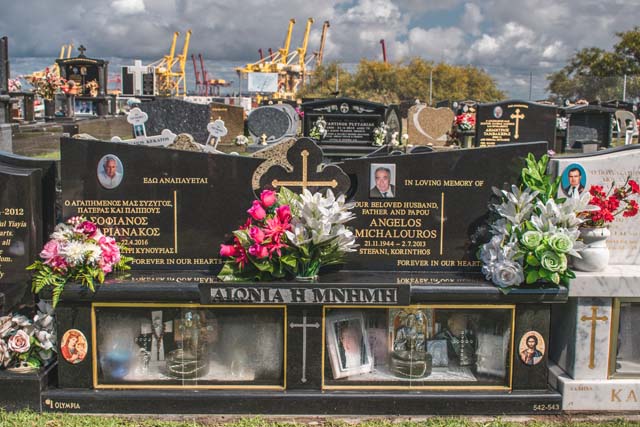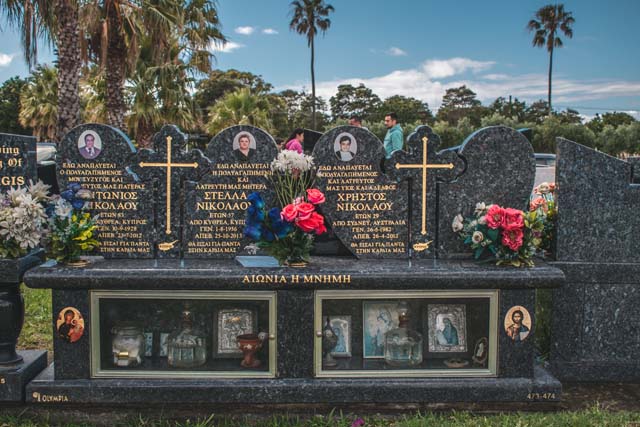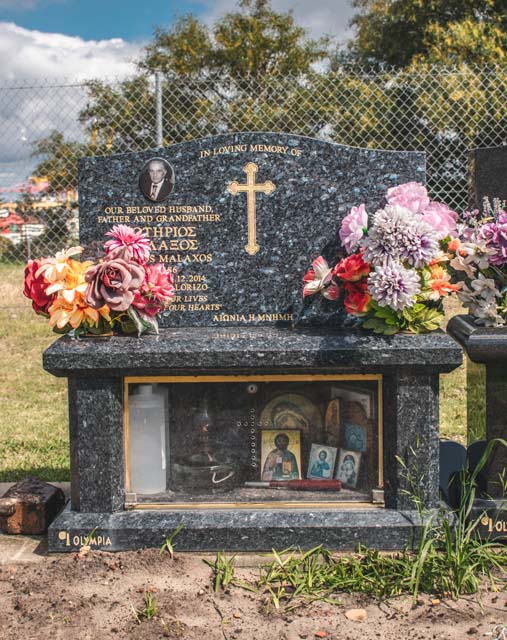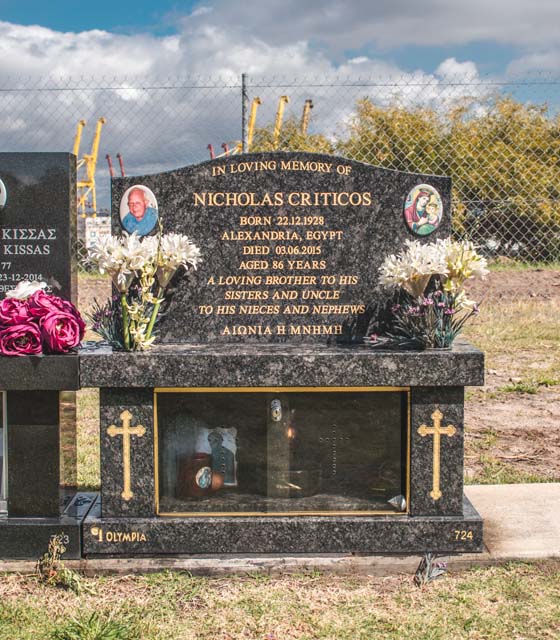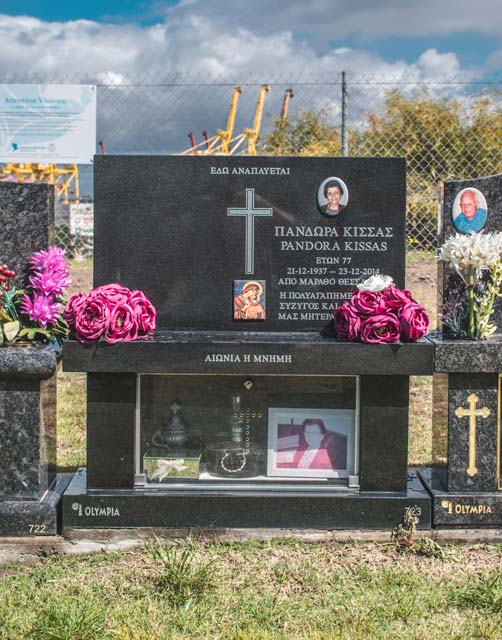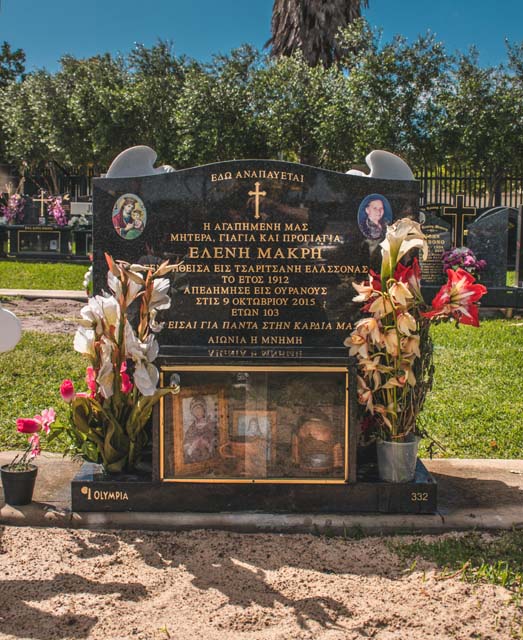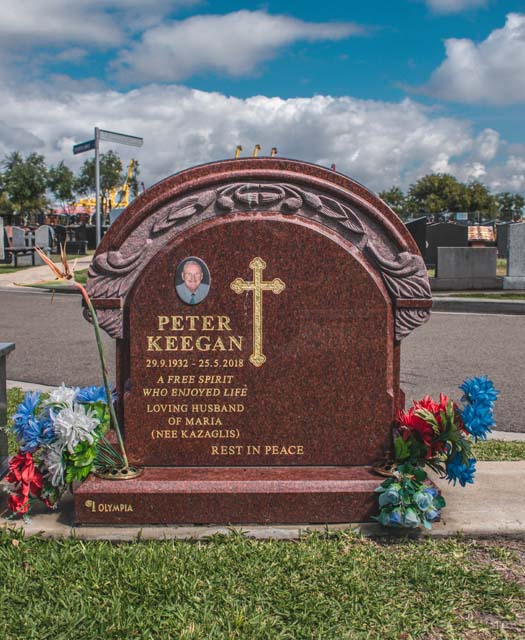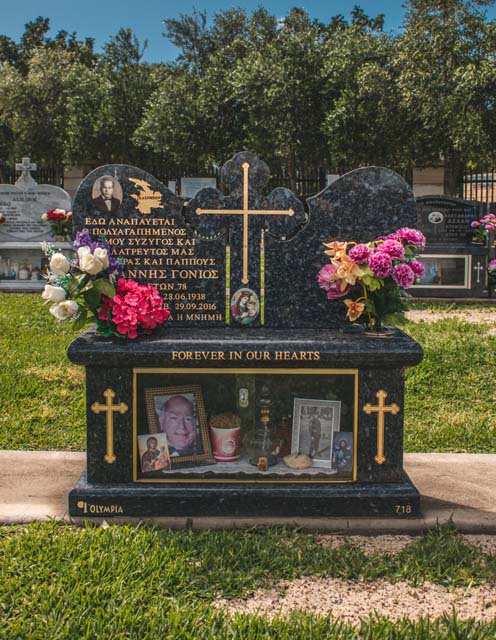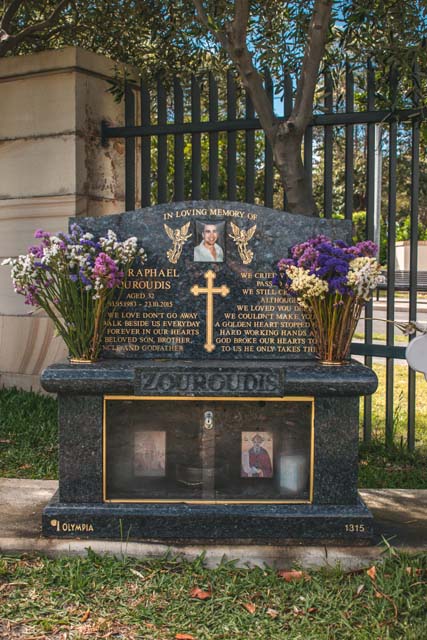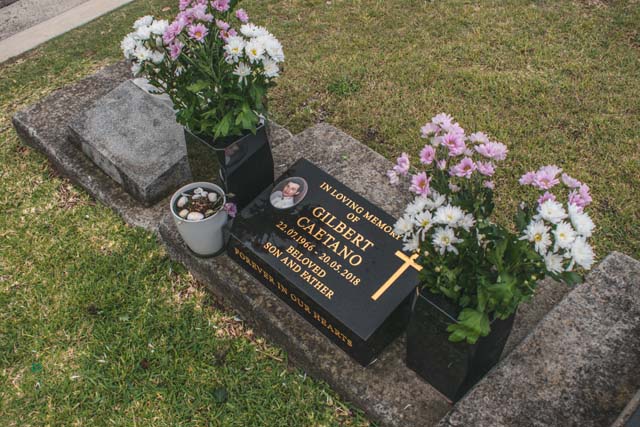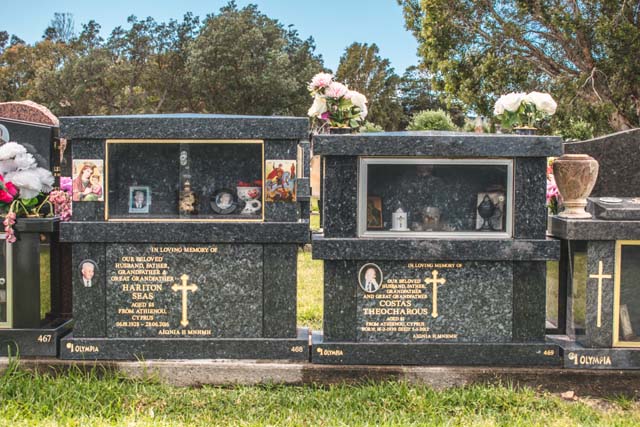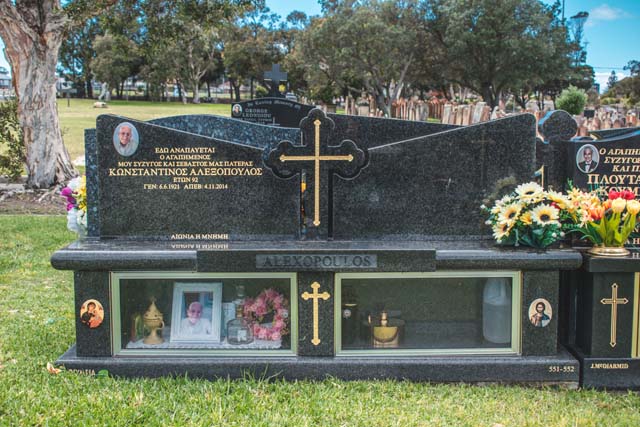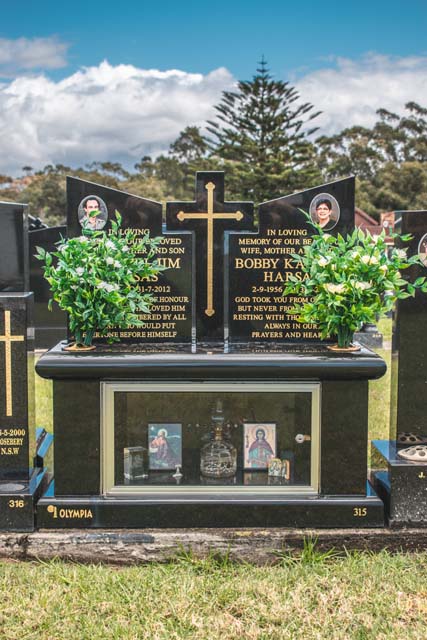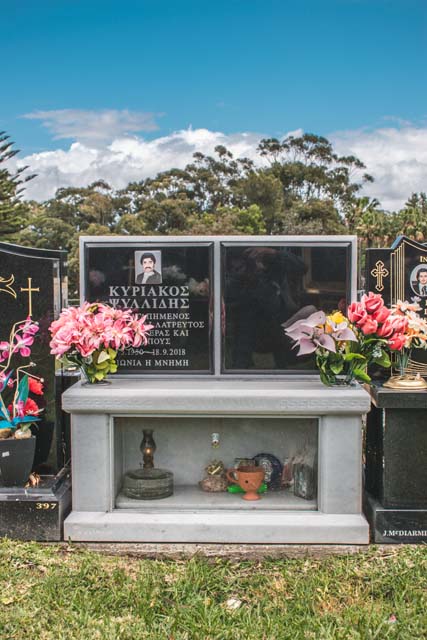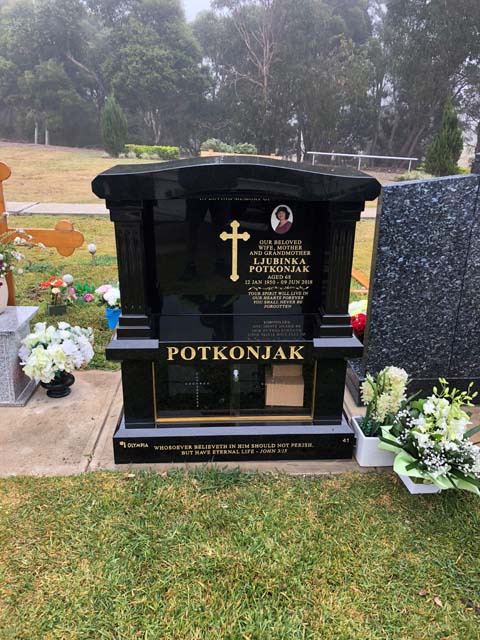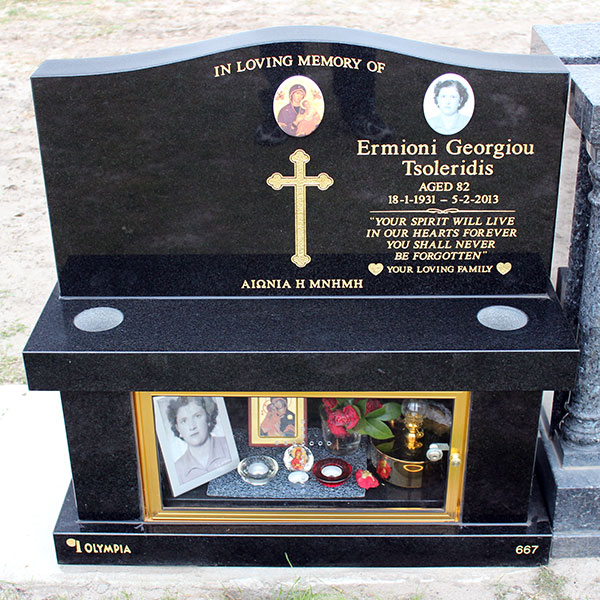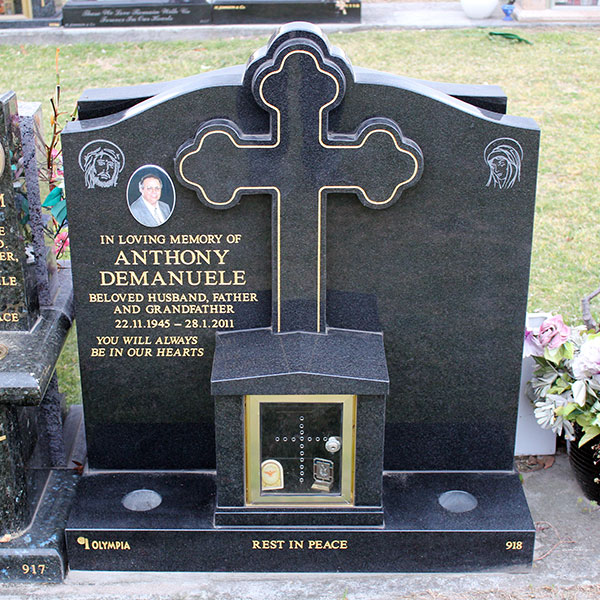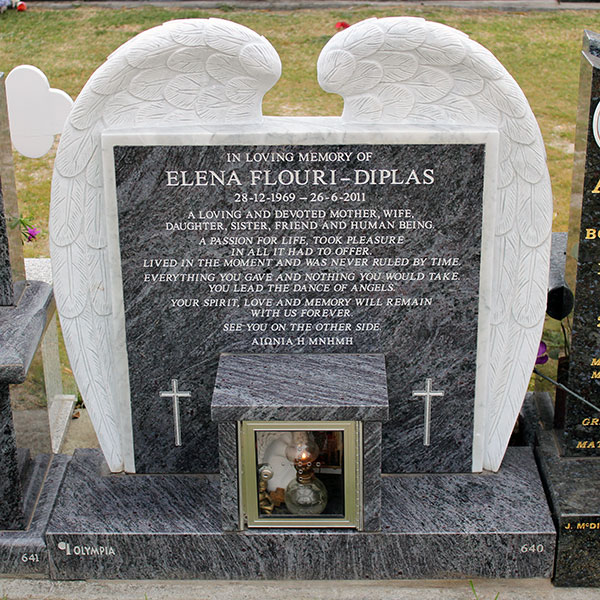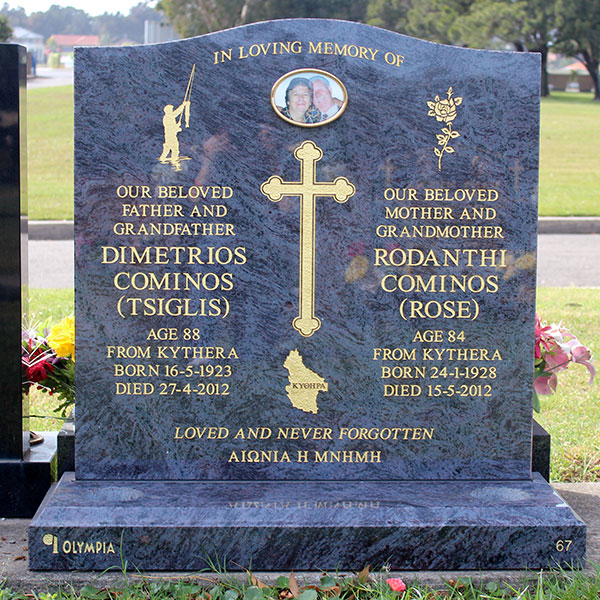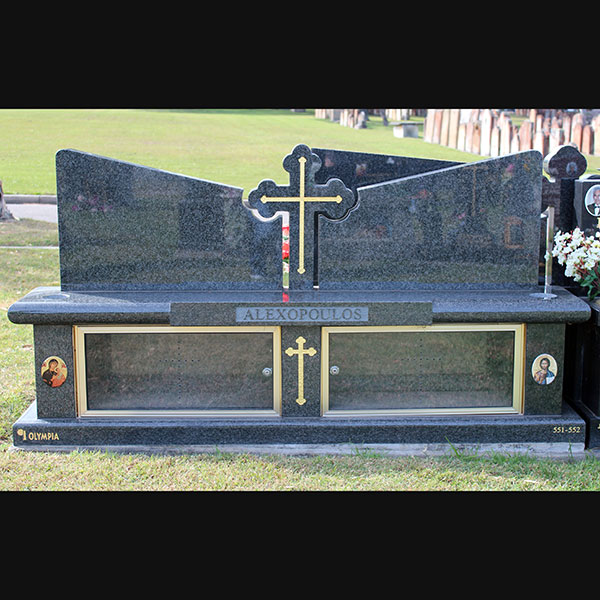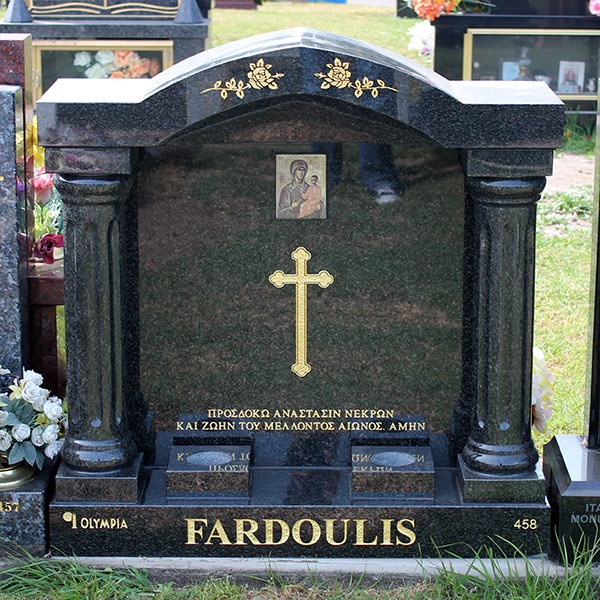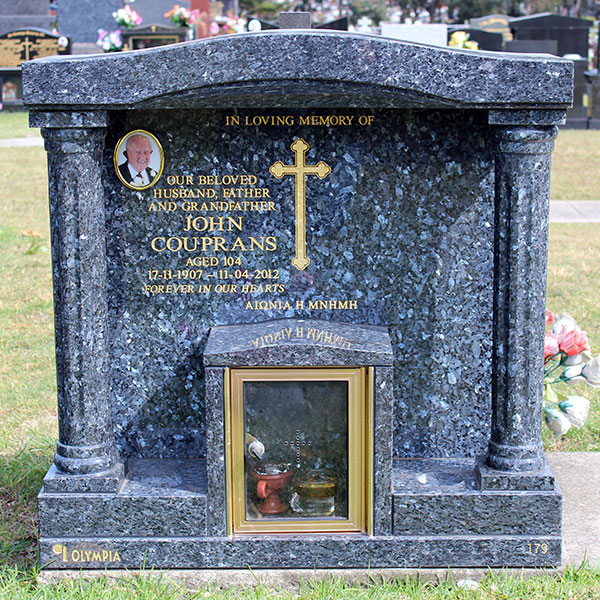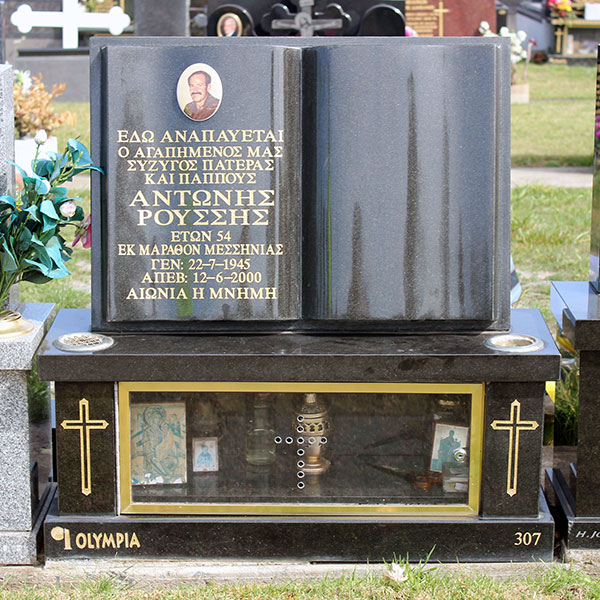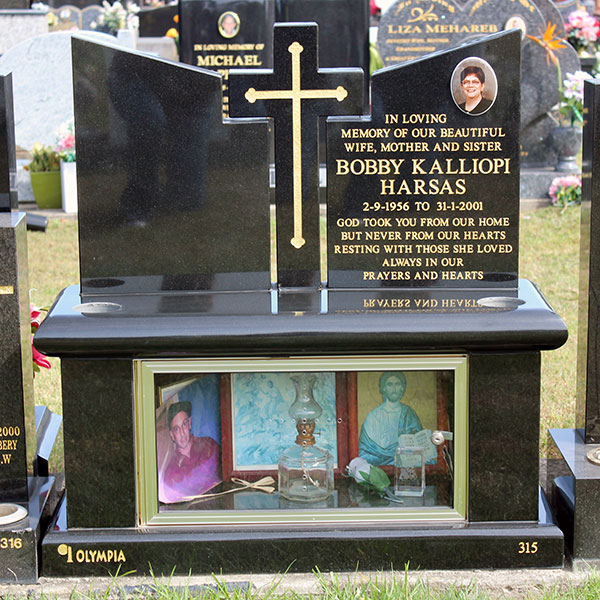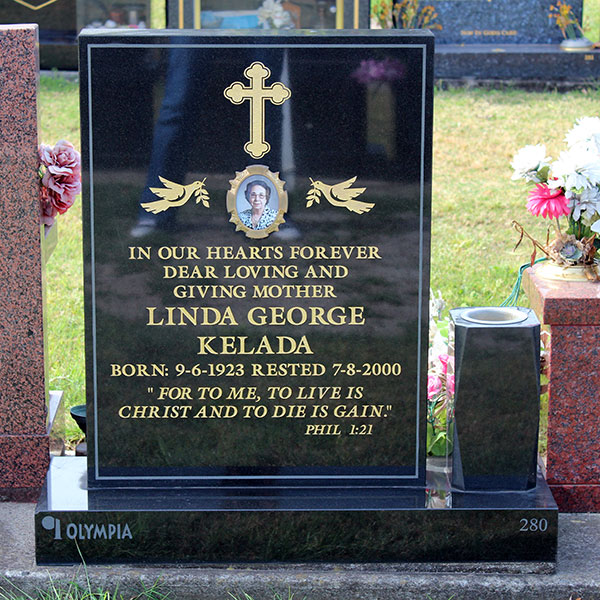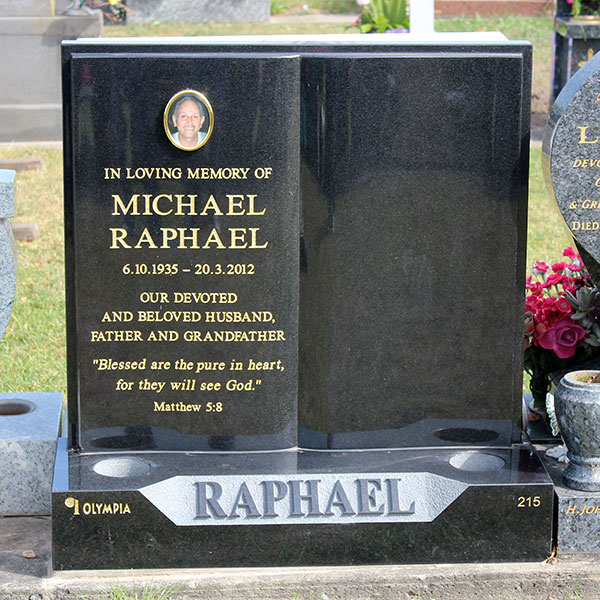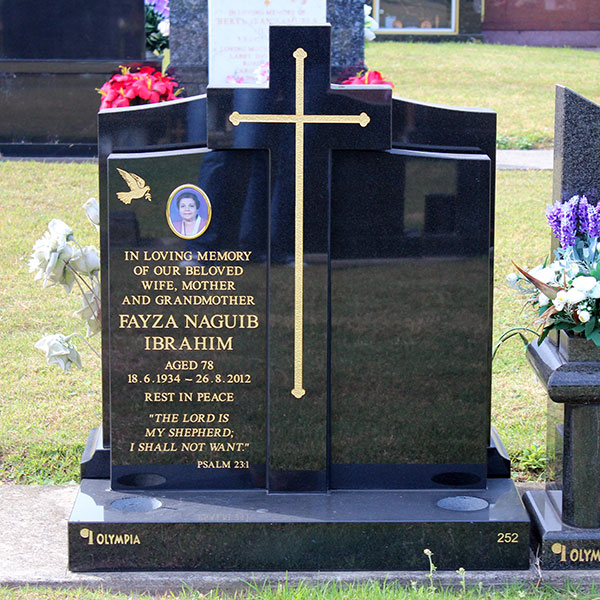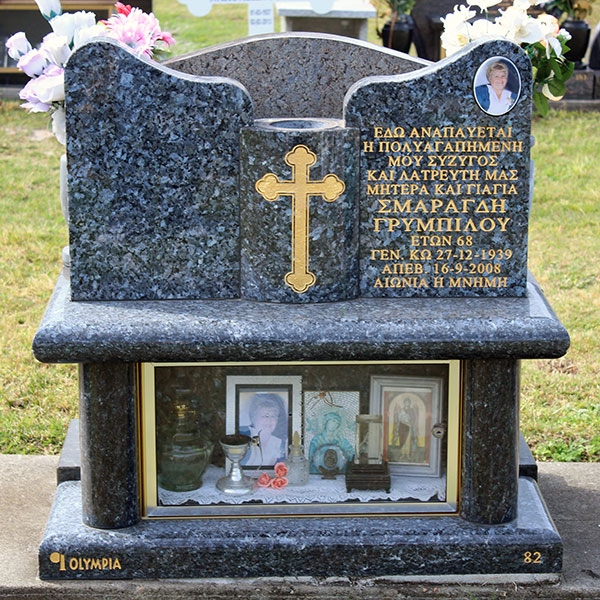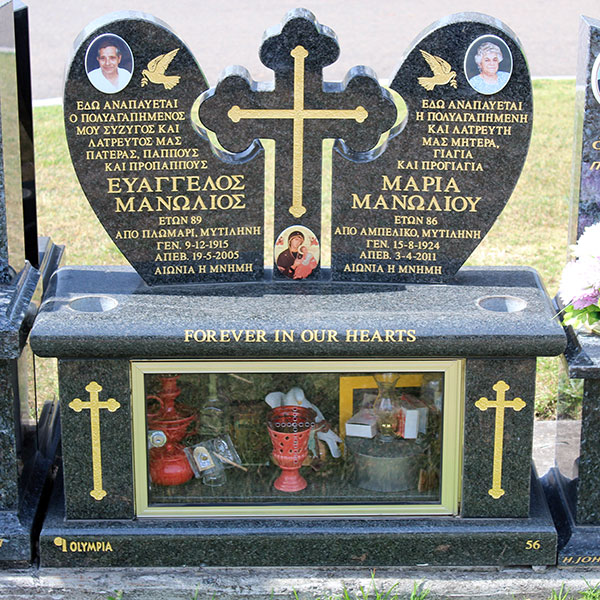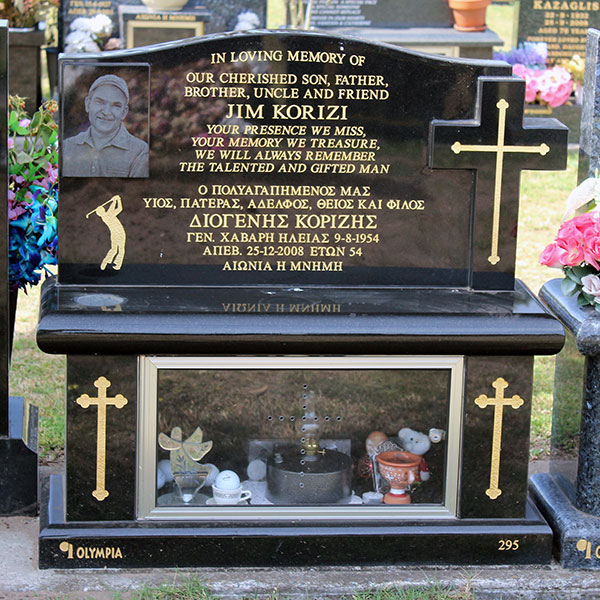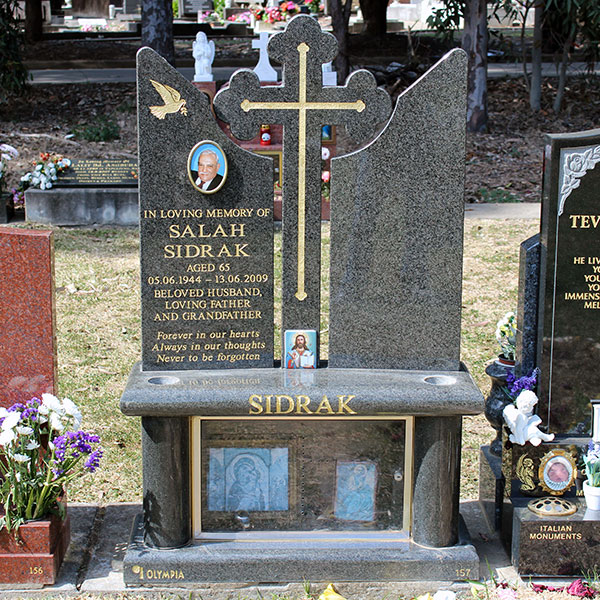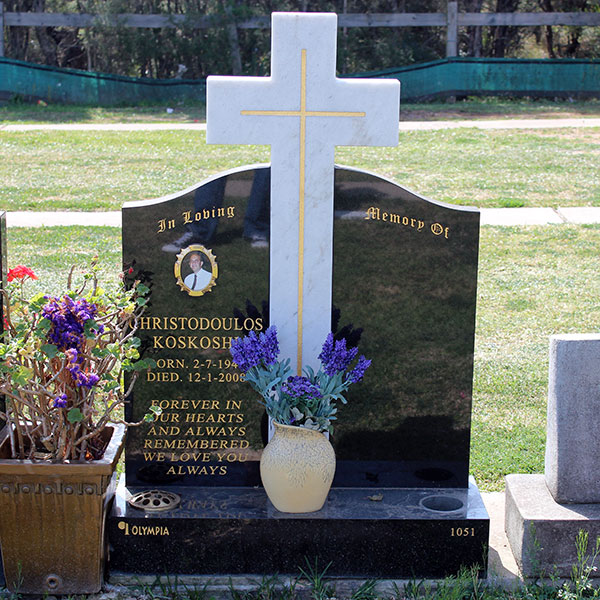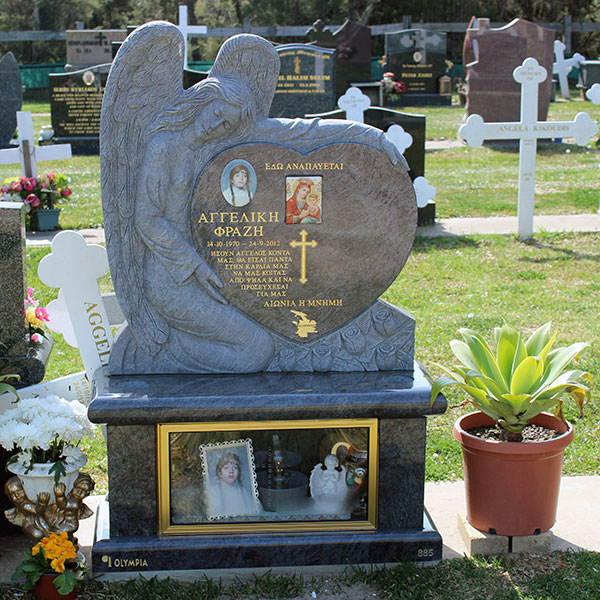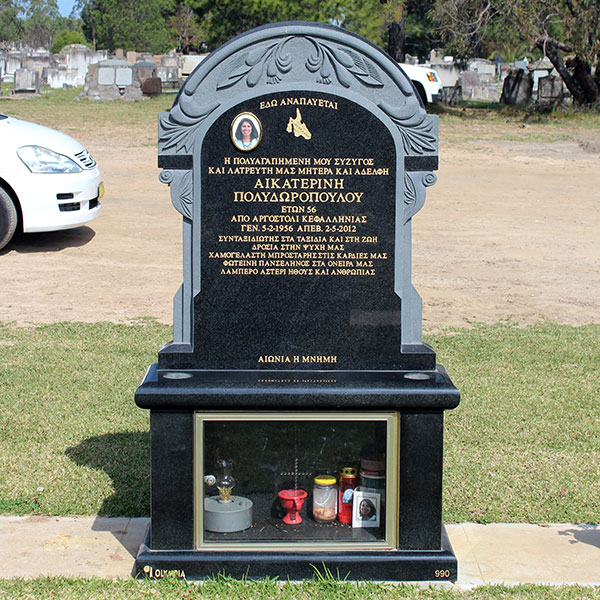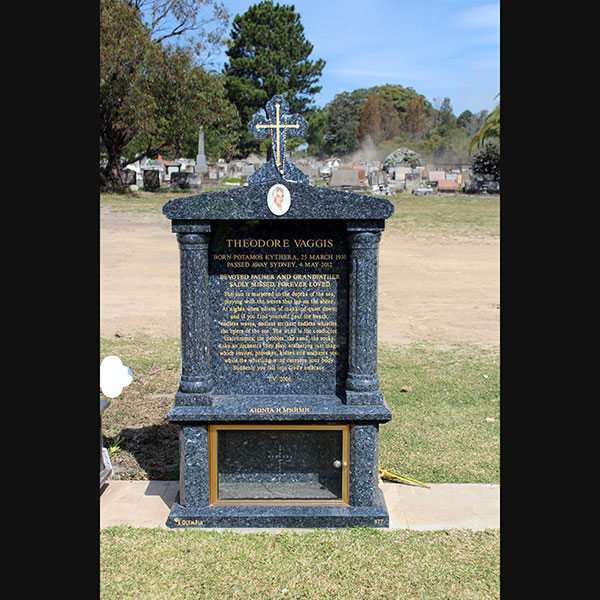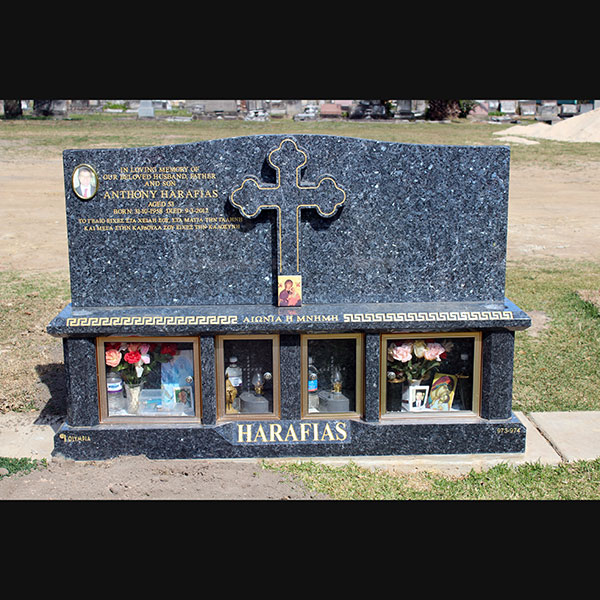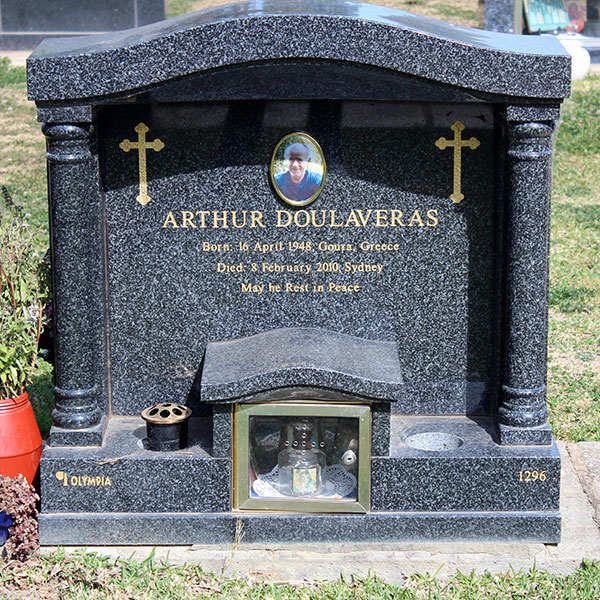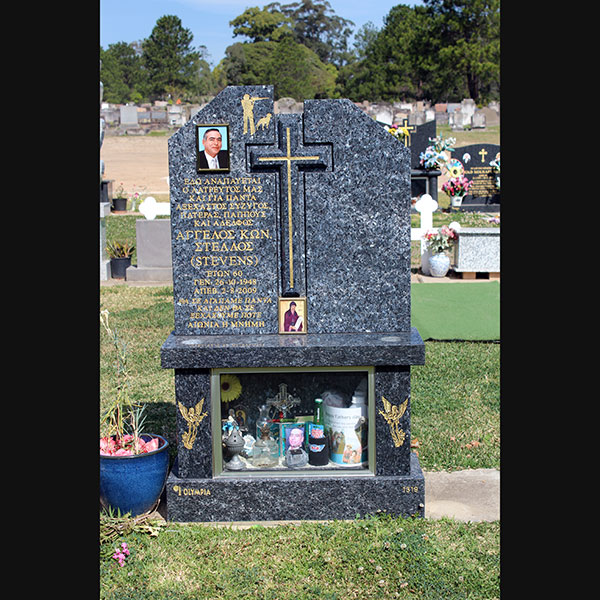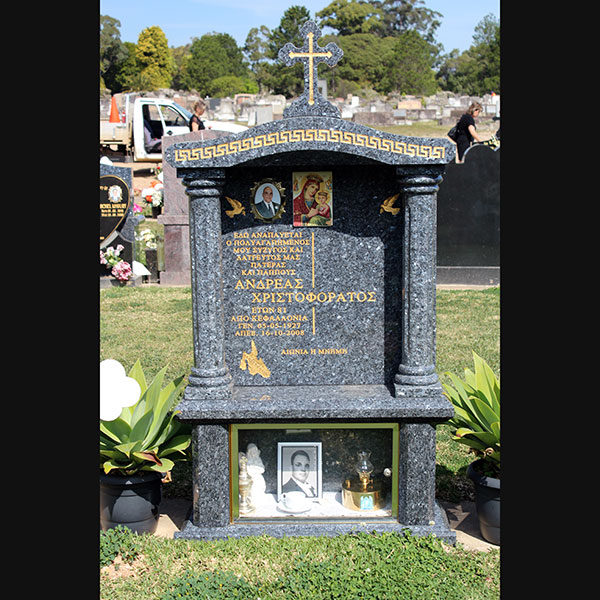 COME TO OLYMPIA MARBLE FOR RELETTERING & RENOVATION OF LAWN MONUMENTS
Lawn grave monuments are often seen as an item to mark a gravesite. However, over time the letters of the inscription on these monuments may become difficult to read. The letters might fade or be worn off by the weather, making it difficult for visitors to find their loved ones' names. That's why many people choose to renovate and letter them when necessary. If you need lawn monument renovation in Sydney, then come to us.
Olympia Marble is a Sydney-based company that provides competitive rates for lettering and renovation of lawn grave monuments. We have been in business for over 30 years and provide services to people who want their loved ones to be remembered forever. We carry out our work concerning the wishes of the departed and will ensure that your loved one is remembered in a way that reflects their personality and life.
CALL NOW
CALL NOW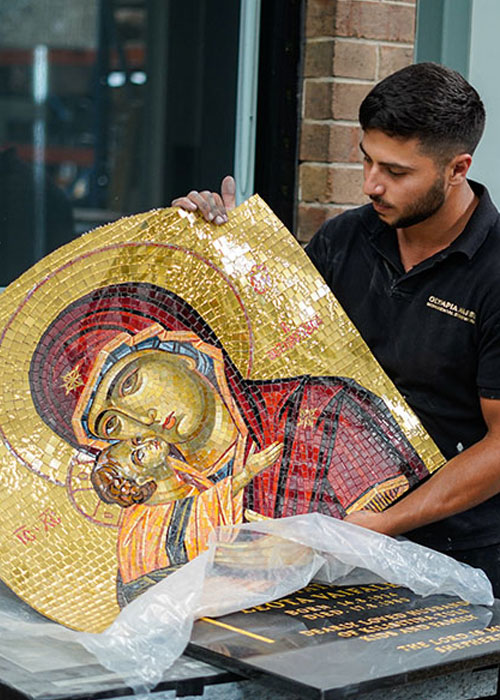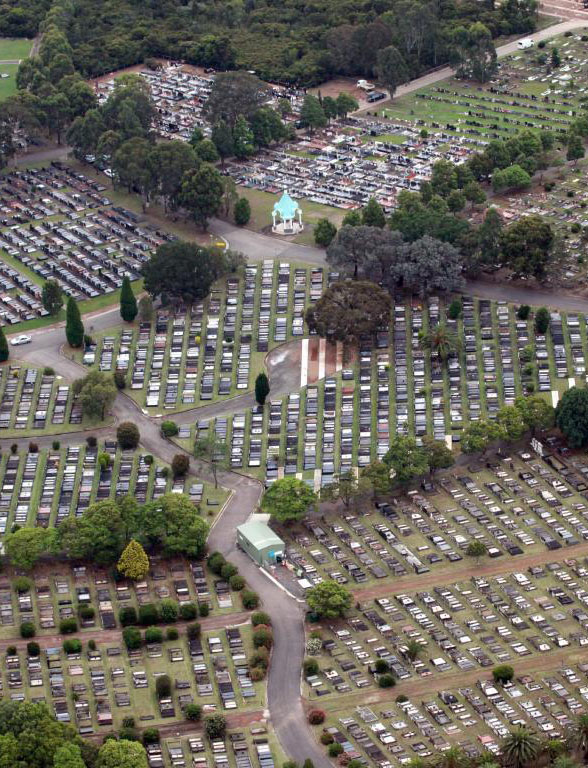 OUR ADVICE TO YOU
Creating your first monument or memorial can feel overwhelming. During this difficult and often sensitive time, our monumental masons are available to help you with all aspects of the process. We've put together a list of helpful suggestions to aid you in selecting a memorial. A memorial headstone comprises a base stone and a headstone that sits on top. Olympia Marble has created some of Sydney's most beautiful gravestones.
Please find below our guidelines to assist you in selecting the memorial headstone of your choice.
– Pay a visit to a headstone gallery to explore a variety of styles and designs to see what appeals to you.
– Choose a high-quality granite, keeping in mind that it is made to last a long period.
– Always ask your mason or someone knowledgeable about cemetery memorials and headstones if you have any questions.
– Request itemised quotes and conduct as much research as possible regarding memorial headstone pricing.
Visit a headstone gallery. You can see the various designs and styles that appeal to you.
Always pick quality granite, considering it is designed to be around for a very long time.
If you have questions, always consult your mason or someone who is an expert in cemetery memorials and headstones.
Research as much as possible about memorial headstone prices and always ask for itemised quotes.
CONSIDERING THESE POINTERS WILL ENSURE THAT THE HEADSTONE YOU CHOOSE IS THE RIGHT ONE FOR YOU
Materials Used
The four most commonly used materials for cemetery memorials and headstones are illustrated before. It is worth noting that granite is the best material for headstones.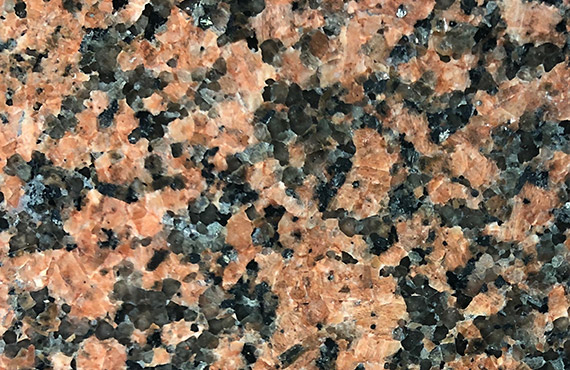 Granite
(is the best material for headstones)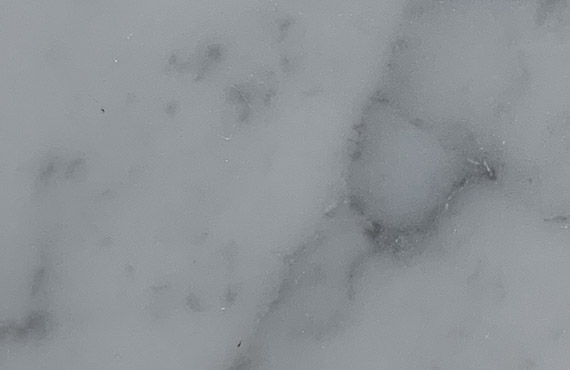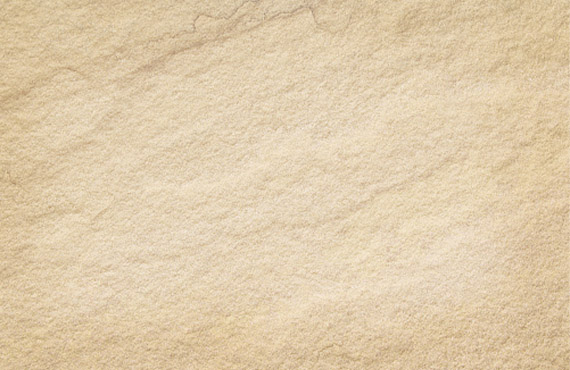 Granite comes in a variety of colours and patterns and it is incredibly durable when compared to other stones. Granite can be pricey when it comes to memorial headstones due to its ease of care and longer durability. Although the upfront cost is more, granite is less expensive in the long run because it will not:
How to Choose A Design?
There is a distinct blend of traditions and culture in any given location. Each has its personality, traditions, fashions, and symbols. All of them must be known to the monumental mason. Please find a guide on deciding on a headstone design and where to conduct your research:
Websites
You can browse websites that offer such services and review their designs available. Choose a design that stands out and appeals to you, and don't forget to enquire about memorial headstone rates.

Factory
If you have a mason, enquire to see if he can recommend a factory where you can view the designs in person. In visiting a factory location, you will receive expert advice to assist you in selecting the best headstones.

Cemetery
Your mason may also assist you in looking at the designs in the cemetery to get an idea of how they will appear over time.
These are certain things you must keep in mind while picking the headstones. It is possible to purchase a durable headstone and in your desired style preference. In case of any doubts, always consult your mason or an expert.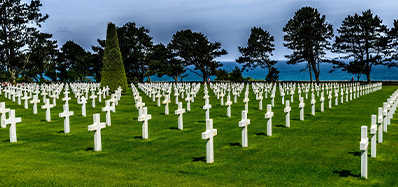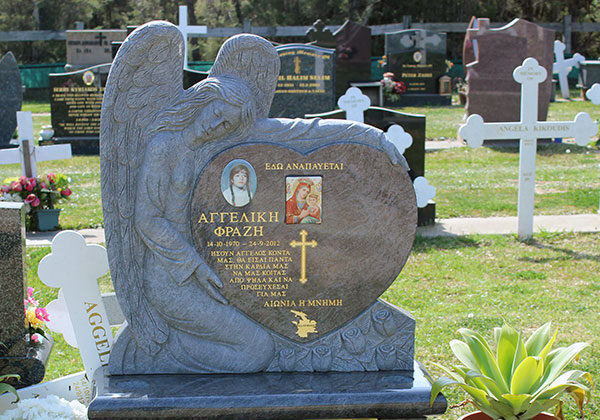 UNIQUE DESIGNS AT AFFORDABLE PRICES
The cost of a cemetery headstone is substantially less than the expense of a full monument. In Sydney and the surrounding areas, we provide affordable headstones paired with creative gravestone designs. The materials used to construct our headstone are of the finest quality.
As a beautiful tombstone or headstone is a lasting way to honour your loved ones, it should be carefully chosen. Tombstone costs, quality, style, designs, inscriptions, and more should all be considering factors in the investment. At Olympia Marble, we will walk you through selecting the ideal tombstone, ensuring your designs and desires are met.
DESIGN
People are often on the lookout for unique gravestone designs. There are three different types of tombstones and headstones:
UPRIGHT HEADSTONES
Upright headstones are the most traditional variety. They are typically supported by a concrete foundation and stand approximately 45 inches tall on average. Flat headstones are a fantastic alternative if you want some originality. They are available in a variety of patterns, shapes, and sizes. Flat headstones can be laid flat or at an angle. Kerbed headstones are full-length designs that lie flat across the ground. Kerbed is frequently used in conjunction with upright headstones.
The headstone choice is often influenced by personal desire and pricing. Some cemeteries impose specific limitations on headstones that can be placed on graves. We recommend checking with the cemetery of choice that your piece satisfies their criteria for lawn monuments.
Granite is the most versatile and flexible material. It has a long lifespan and comes in many colours and finishes. Marble is also available in various finishes, but it is weak and does not endure over time which is why some cemeteries do not allow marble tombstones. Although bronze is expensive and long-lasting, it is not permitted in all cemeteries. The most popular option is traditional limestone.
CALL NOW
CALL NOW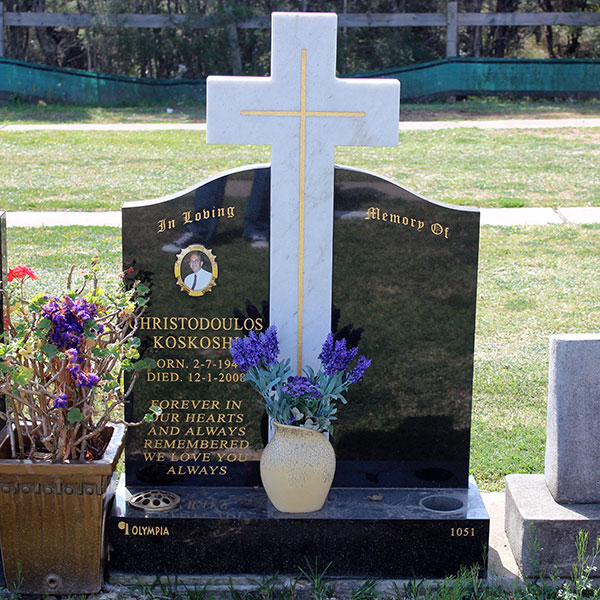 MATERIALS
See below our range of bespoke, high quality materials for your tombstone selection.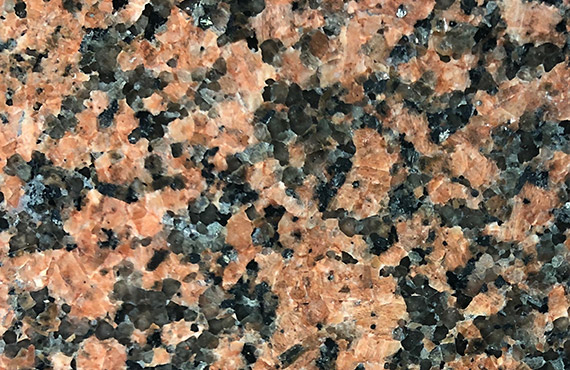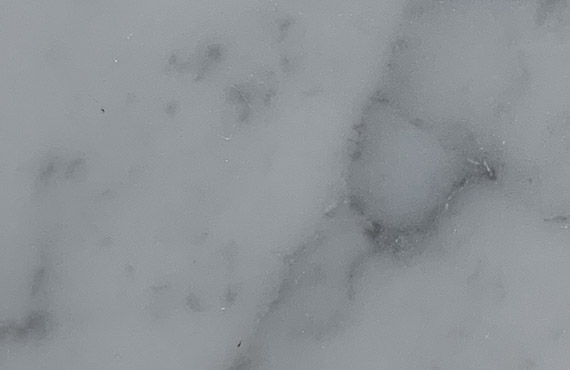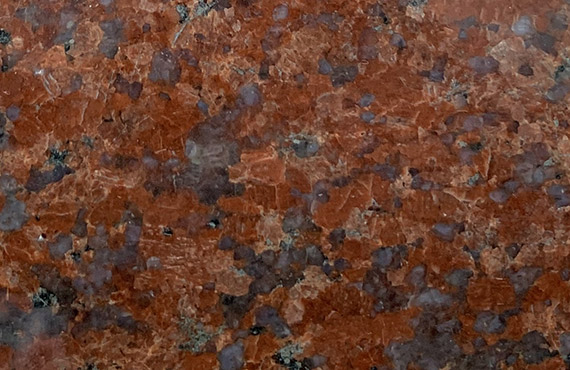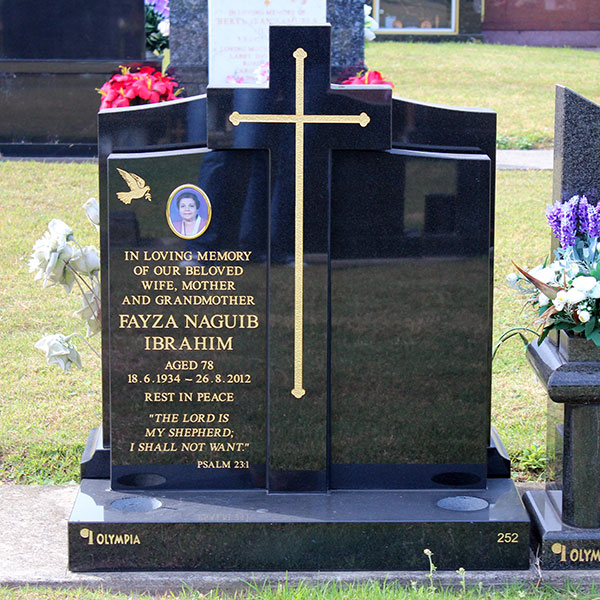 QUALITY POLISHING
A polished tombstone has a gleaming and flawless appearance but requires a lot of upkeep. It is worth considering that if you're intending on displaying this type of tombstone in an older cemetery, it might look out of place. If you just want to highlight a certain part of the headstone or tombstone, such as the engraving, only that part is polished, the rest is finished in a different way. Although the honed surface appears to be smooth, it is not as shiny as the polished finish.
A layer of polished stone is removed from the headstone to achieve that effect. The headstone's pitched finish gives it an aged appearance, making it suitable for older and more traditional churchyards.
In most cases, the deceased leave instructions about what they want to be engraved on their gravestones. If this isn't the case, you'll need to choose something personal that captures something important about the departed and their life. People frequently use religious texts or poetry that has brought them comfort through their grief.
Consider carefully what type of gravestone you want; as the inscription is an intrinsic element of the gravestone, don't rush this decision.
EXPERT ADVISE AND ASSISTANCE
Olympia Marble are here to help you dedicate the finest marble monuments in the memory of your loved ones. We understand that building a memorial can be a very overwhelming experience, therefore, our team of experts guide you through the entire process from selecting the headstone marble to choosing the right accessories for the memorial.
We work tirelessly to understand your requirements and meet your needs, offering the best results. Furthermore, we take utmost care to ensure all our products, designs and structure are in accordance with religious norms and cemetery rules. We are completely respectful of the religious sentiments and emotions associated with them. The lawn monuments and gravestones we supply comply with cemetery norms and the diversity of Australian cultures.
Our business is known for affordable headstone prices and unique structures. Our marble monuments headstones prices include the cost of engraving names, letters, symbols or numbers. As well as marble monuments, we also offer single and double headstones featuring tailor-made designs. At Olympia Marble, we provide a large variety of headstone marble shapes that can be used for the marble monument.
CALL NOW
CALL NOW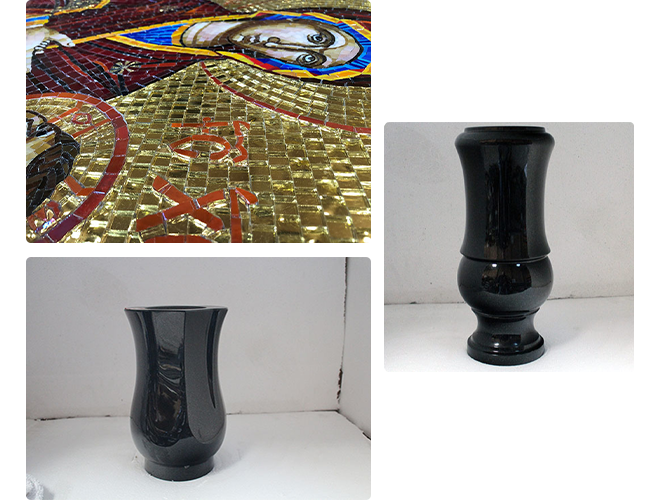 COMPETITIVE PRICING
The rates for monuments at Olympia Marble are extremely reasonable. At Olympia Marble, we compete to provide our valued customers with the best marble monuments, gravestones, and grave monuments. The structure, design, marble quality, and any additional engravings determine the monument's cost. We believe quality marble should be used for monuments, headstones, and gravestones. Olympia Marble's headstone pricing is affordable compared to local stonemasons in this field.
Olympia Marble specialises in engraving and inscribing symbols and characters on marble sculptures. For crisp and clear engraving, we use cutting-edge technology and innovative procedures.
Restoration of marble monuments is also something we perform. We offer our customers guidance in selecting appropriate words, symbols, and letters for the monument. We are one of Australia's most dependable monument masons, with over 20 years of experience in the field and technical competence. We are committed to giving the best service possible at all times.
WE ARE REPUTABLE FOR OUR:
Customer-Centric Approach
Customisable & Flexible Designs
MODERN TECHNIQUES & DESIGNS
We recommend marble for gravestone monuments since it is resistant to chipping and is ageless. Our marble headstones require very little upkeep. They are resistant to eroding and do not create any structural damage to the monument. The marble retains its gloss and shine over time and does not easily wear away.
At Olympia Marble, we combine the best of traditional techniques with cutting-edge ideas. The marble monument's calligraphy and restorations are done with extreme care. Before commencing the monument work, every aspect is thoroughly addressed. We offer a full range of memorial services. Additional personalisation of your monument is available through our bespoke accessories range, including vases, hearts, crosses and more. Enquire with us today to find out more.
CALL NOW
CALL NOW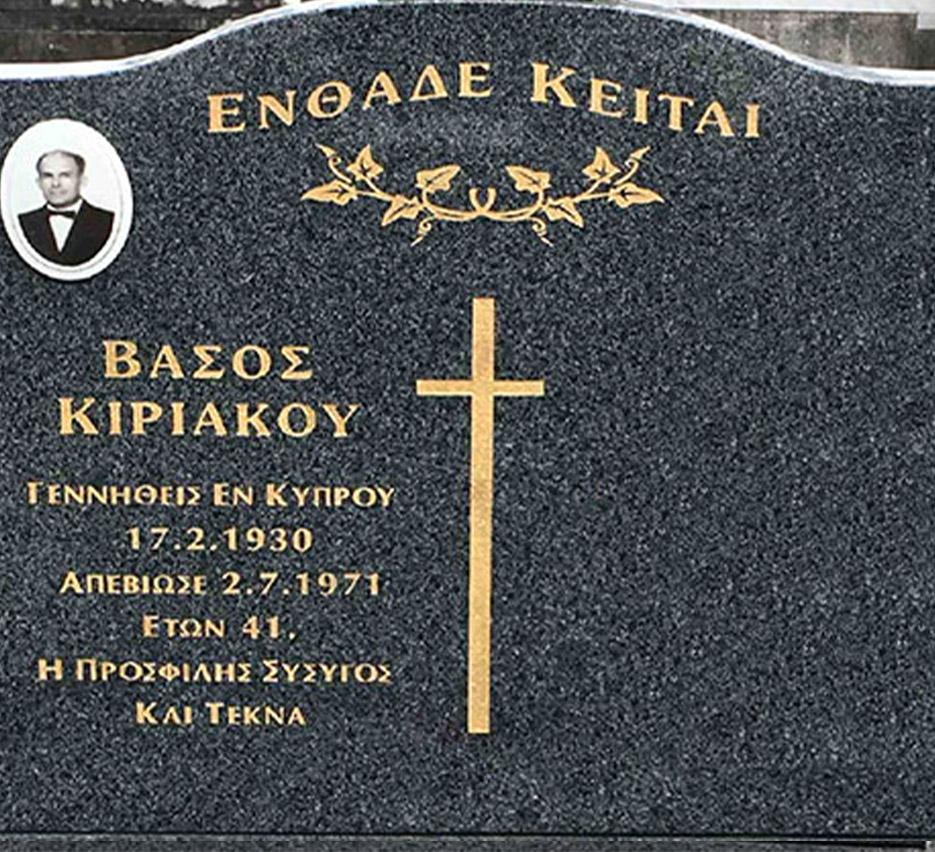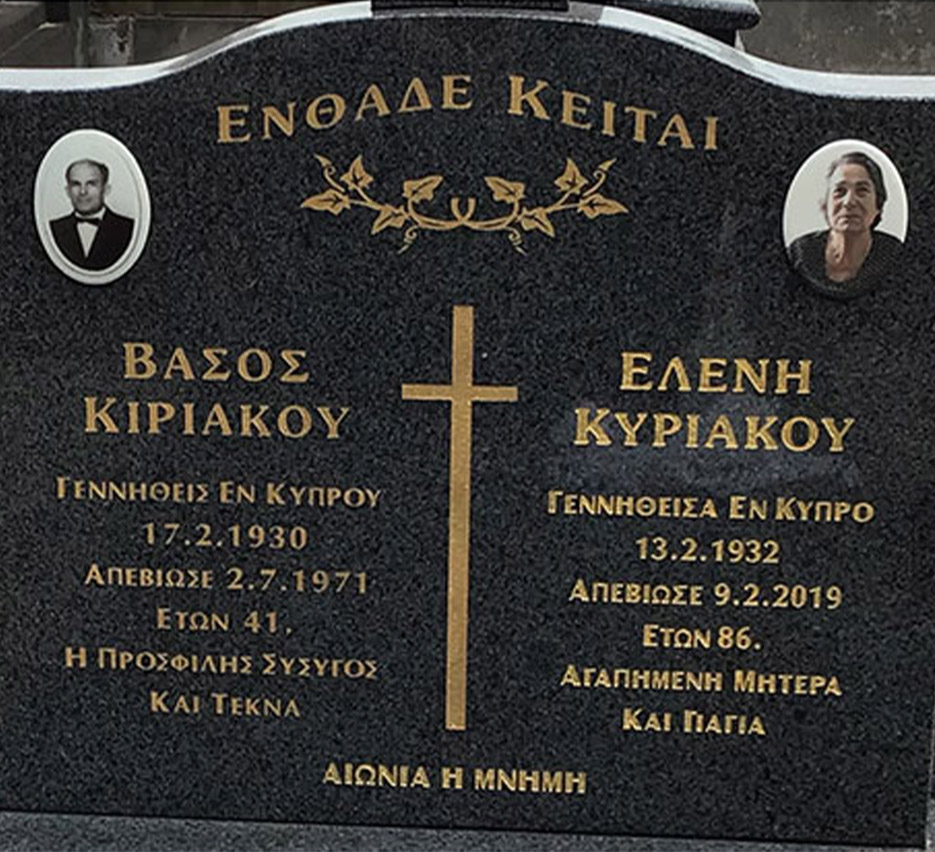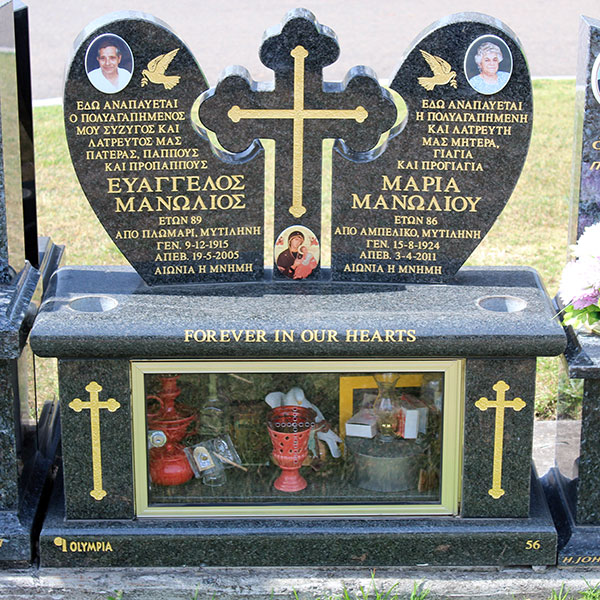 FINEST HEADSTONE PROVIDERS
The total cost of a headstone is determined by the number and type of inscriptions included, as well as the grade and type of stone used. At Olympia Marble, cemetery headstones are individually crafted and customised to fulfil specific needs.
We are one of the finest providers of headstones for graves in Sydney. We make sure to provide headstones that comply with the rules and standards of cemeteries in Australia. Our memorial headstones are made in a way that is mindful of all relevant cultural norms and varying religious traditions.
At Olympia Marble, we recognise that each culture and faith has its own burial traditions to adhere to. We keep ourselves abreast of industry changes to remain relevant to a diverse customer base. We are known for creating culturally appropriate and one-of-a-kind headstones in Sydney and the surrounding areas.
DETAIL ORIENTATED
While picking the correct stone for a headstone, customers should consider several factors. While designing it, special attention is paid to its appearance, text, and structure. When constructing headstones in cemeteries, we are culturally attentive and respectful. We offer high-quality stonework, lettering, headstone and monument restoration.
At Olympia Marble, we respect the sanctity of people's lives when they have recently lost a loved one and aim to relieve the pressure by helping you select the finest headstones in Sydney at a price you can afford. Our consumers have complete peace of mind when they work with us.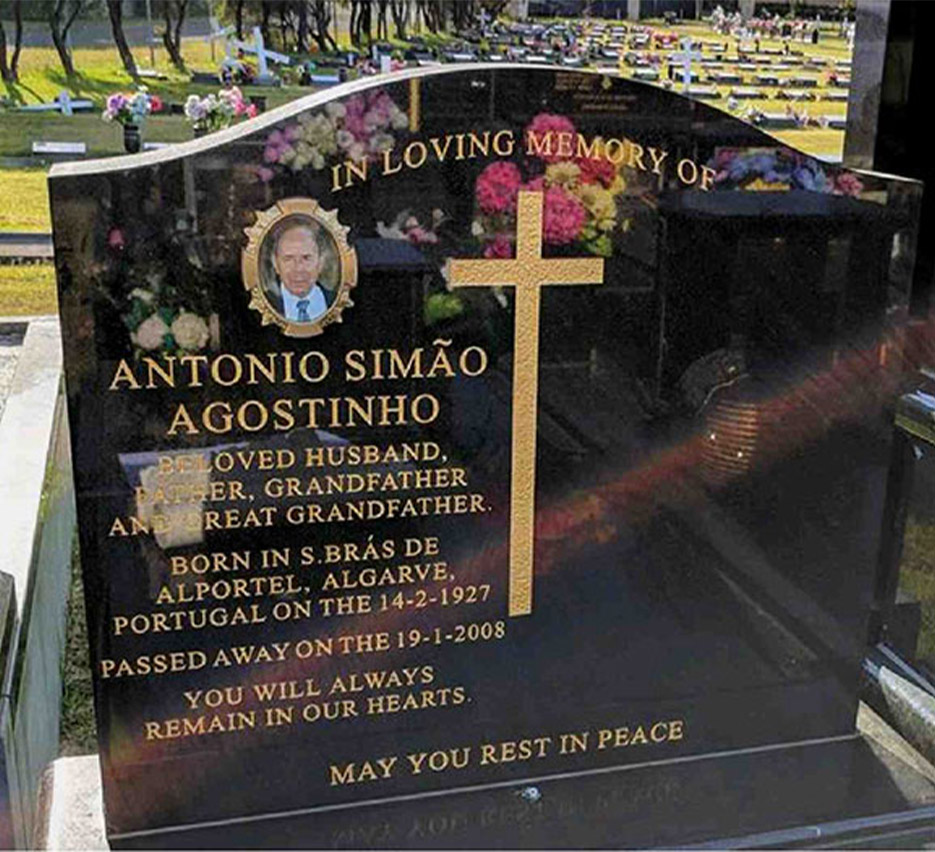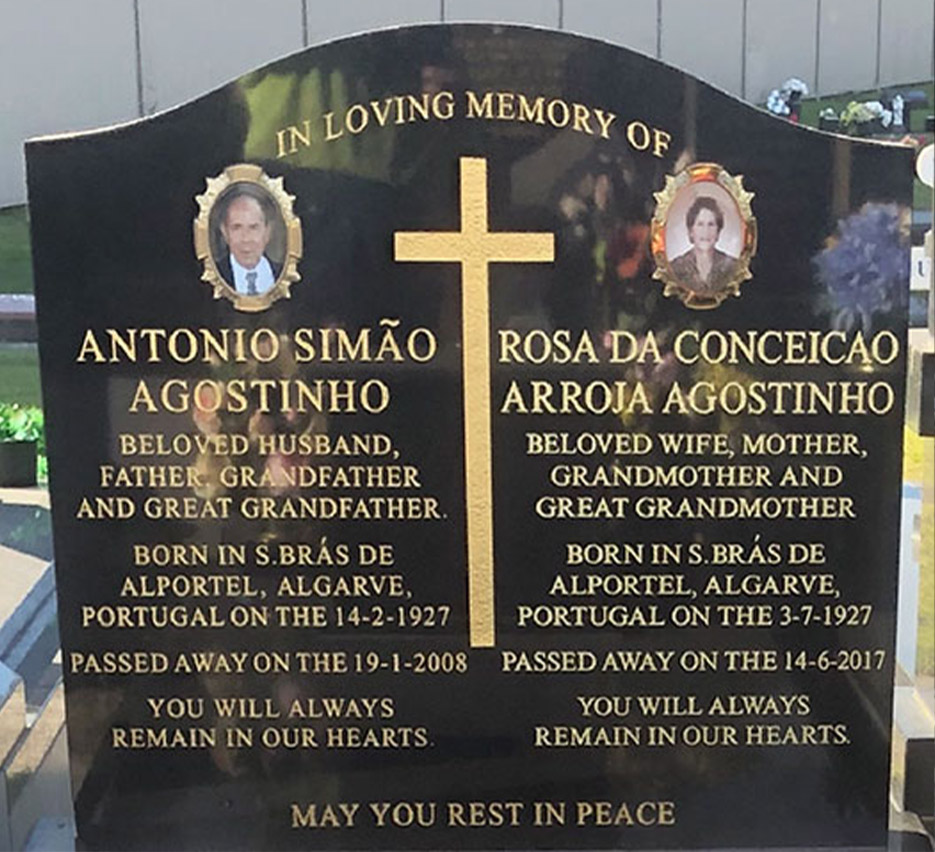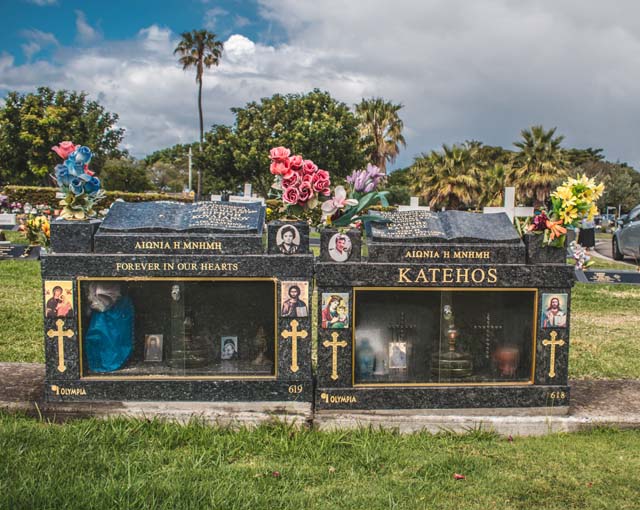 AUSTRALIAN STANDARDS GUARANTEED
We have a strong reputation as a stonemason in Sydney, specialising in high-quality, low-cost headstone monuments. All headstones are guaranteed to meet the highest Australian standards at Olympia Marble. We are skilled monument masons who give excellent service and planning when constructing a monument. Every detail is considered in depth from the text on the gravestone or headstone to its shape. We ensure that all aspects of a new headstone monument are carefully selected and fulfil our client's expectations, as it will be in place for hundreds of years.
Contact us to learn more about our services. We will be happy to assist you.
THE FINEST STONEMASONRY IN SYDNEY
As a long-lasting homage to your loved one, lawn monuments are great and common cemetery alternatives. Choosing the appropriate lawn monuments to build a proper memorial for your loved one is undoubtedly a hard process. However, the significance of getting it correct cannot be neglected. Whether you're looking for a lawn monument in Sydney or memorial plaque wording for parents, the specialists at Olympia Marble can help you fulfil your individual needs. We always consider quality, design, and our client's budget when we offer these monuments.
We have a professional team at Olympia Marble who can help you with any aspect of lawn monuments, from simple yard graves with plaques and headstones to more intricate creations.
We have a wealth of experience with grass burial ground tombstones and only use high-quality materials to ensure that we create a lasting lawn monument for your loved one. While designing these gravestones, we work with various structural requirements, including colours, surfaces, and sizes. Our work complies with all relevant Australian standards and guidelines for in-ground burials and memorials. We are confident that our lawn monuments will provide comfort to those who are grieving.
ENQUIRE NOW
ENQUIRE NOW
WHY CHOOSE OLYMPIA MARBLE?
Over 30+ Years Experience
We've been in this business in Sydney for more than 30 years. As a result, we understand the significance of these landmarks to each of our clients. We take great measures to ensure that each of the monuments we provide is unique.
We employ the highest quality materials in everything we do for our clients. We guarantee the quality and materials of every memorial we offer.
We understand the significance of these memorials and, more importantly, the significance of your loved one. Each monument we design is one-of-a-kind and personalised to honour your loved one appropriately.
We understand how difficult it can be to choose a memorial for a loved one. With great compassion and empathy, our company's professional and sensitive advisers assist you in selecting the appropriate memorial for your loved one.
QUALITY MARBLE STONES
Each customer's needs are considered when creating in-ground gravestones. We have the experience and skills to manage a wide selection of lawn monuments and headstones; whether you want a simple 3-tier stone headstone, a bespoke guitar memorial, or a traditional stone monument with flowers to show your love for your loved one, the options are endless and achievable.
Our lawn monuments are meticulously placed at Olympia Marble, taking into account the surrounding gravesites and demeanour. These graves are perfectly spread between garden beds, providing excellent privacy for thought and isolation. As a single, double, or triple position for a monument, lawn monuments provide much flexibility. Stone tombstones with flower embellishments and cut single pieces are commonly used as memorial landmarks in garden burial grounds.
We follow this standard procedure at Olympia Marble while providing additional customised choices. A simple and dignified way to respect a burial is to mark a garden graveyard with a personalised plaque. The type of plaque used in yard graveyards depends on whether bronze or stone plaques are used, as well as the location of the interment.
CALL NOW
CALL NOW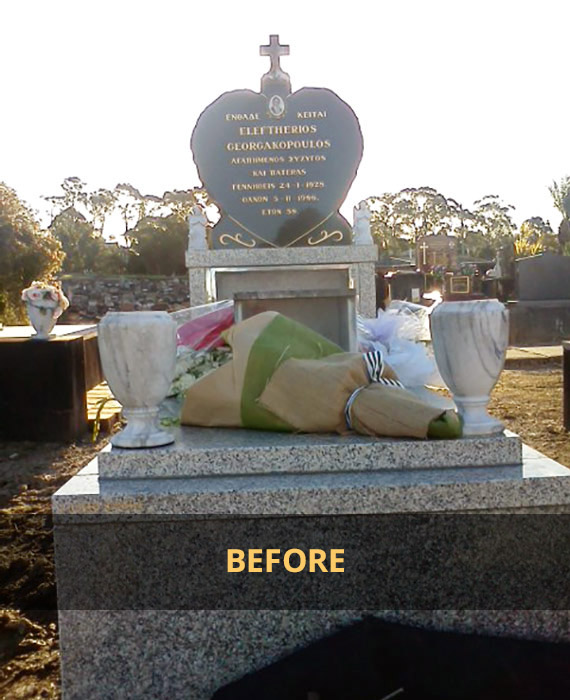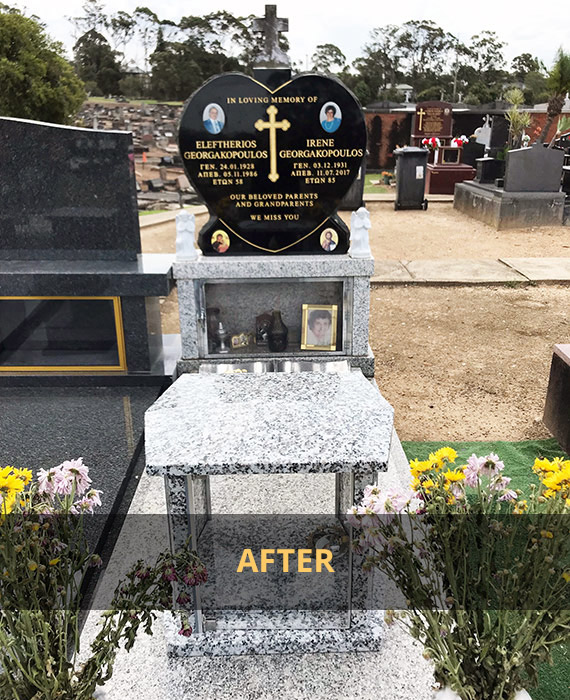 EXPERIENCED PROFESSIONALS
Our highly skilled crew in Sydney will guide you through creating a long-lasting single or double garden gravestone. All grass landmarks will be done and customised to your exact demands, from personalised engravings and gold leaf calligraphy to religious or spectacular fine art.
We also provide quality restorations of existing monuments, restoring them to their former dignity and splendour. So, whether our clients require new memorial plaque wording, the rejuvenation of existing letterings, including new scripts, or the refurbishment of ancient vases, our expert and qualified stonemasons can accomplish the project with utmost precision.