Top 3 Reasons Marble Headstones Are Worth Your Money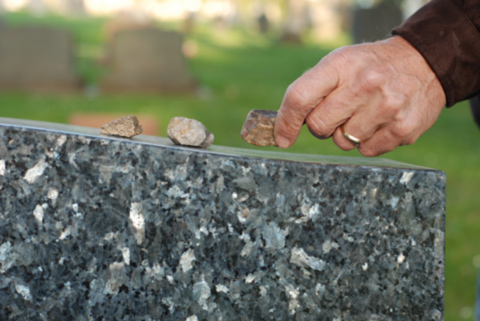 Many people don't take time to learn about headstones, and understandably so. No one wants to involve themselves in anything related to graves and deaths unless they really have to. When the unfortunate moment comes, though, there are many tough decisions you'll need to make. One of them is choosing a perfect gravestone.
Headstones come in many sizes, designs and materials. You can either choose granite, slate or marble, depending on your budget and preference. Granite, for one, is considered the most durable of the three and doesn't require too much attention in terms of maintenance.
Marble headstones, on the other hand, can cost a bit more than granite. Nevertheless, they're still among the most used types of gravestones. So why are they popular and why should you consider investing in them? In this article, you'll find the main reasons why marble headstones are good value for your money.
What is a marble headstone?
Before jumping into the main subject of this article, it's important that you understand what a marble headstone is and what makes it different from the rest. It's a popular type of grave marker and has been used for this role since time immemorial. Important information about the deceased is engraved on it, which is a common way of honouring loved ones who have passed on.
Marble is a product of limestone, a sedimentary rock containing calcium carbonate. Because of its soft nature, it can be scratched easily using a bladed implement. The stone usually comes with impurities that form vein patterns or colourful swirls. It's one reason people love using it for their memorial monuments because the appearance it creates is unmatched.
What types of marble are there?
Marble comes in two types, cultured and natural. The option you choose will impact the headstone's durability. Therefore, it's imperative you consider this aspect before even embarking on the design process.
Natural marble comes from limestone and is created through a process that lasts many centuries. Although the final product is beautiful, it's the least durable of the two types because of its impurities. (3)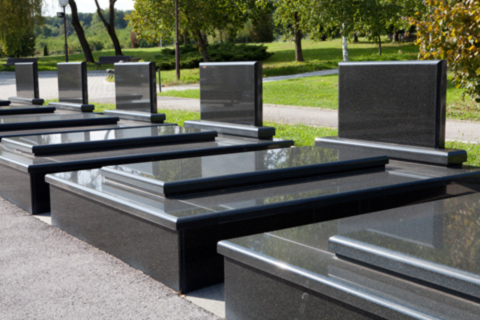 Cultured marble, on the other hand, is a combination of natural marble and polyester resin. This mixture makes the material last a lot longer than natural marble and is mostly used to make countertops and other in-house structures.
Despite being more durable and cheaper than its natural counterpart, cultured marble is rarely used for headstones, probably because natural marble is more beautiful.
Now that you know the difference between cultured and natural marble, here are a few reasons marble is a sound investment when it comes to headstones:
They're easy to engrave
Customised engraved headstones are a great choice for many families who've lost their loved ones. You can customise these tombstones to fit the needs of the family or the desires that the deceased made clear before they passed on. If you're looking to preserve the memories of your loved one using this method, then marble headstones are the perfect option. (2)
As mentioned earlier in the article, marble is a soft stone that anyone or anything can scratch with ease. This feature is beneficial because it means you'll be able to inscribe your parting messages to your loved one easily without having to waste a lot of time using a hammer to engrave.
It's worth noting, though, that this softness can also be a drawback, especially if you're planning to install the headstone outside. Marble can barely handle severe environmental conditions like storms and scorching sunlight.
They stand out
One thing that distinguishes marble from other types of headstones is its beautiful appearance. The texture gives it a classic look that makes the tombstone stand out from the rest. After designing everything to perfection, marble headstones are left with a shining surface, which can be a great way to honour your deceased friend or relative.
Of course, granite has become more popular today because of its durability. However, the fact that marble is created through a process that lasts thousands of years makes it feel as old as society itself. This contributes to its timeless design, which gives that unmatched premium feeling.
They're a great choice for indoor use
If you're looking for headstones that perfectly fits indoor memorial structures, marble headstones can do a great job at that. Inasmuch as they're affected by severe environmental conditions, they can last for a very long time if installed under a shade or indoors. The polished appearance creates a beautiful and satisfying structure for your loved ones.
Conclusion
Choosing a headstone can be a very stressful process. Whatever you decide to use must meet the desires of the family, the deceased and also fall within your budget. The unique features of marble often tend to meet most families' needs, which is why you might want to consider it.
There's a lot to appreciate about this type of headstone, from its classic design to the ease of customisation. It serves as a powerful tribute to your loved one and is definitely worth the money.