How To Write Great Epitaphs On Marble Headstones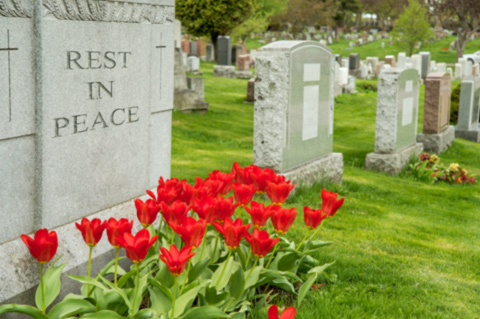 When an individual passes on, those left behind carry significant responsibilities to ensure their legacy continues. Immediate decisions include funeral arrangements and choosing a headstone, which often contains an epitaph.
Considered as one of the most tangible representations of the departed, cemetery headstones, known by many other names, including tombstones, gravestones, and monuments, indicate the details of the interred. These grave markers are made of different materials, most notably marble, used in past centuries.
Besides choosing the most beautiful headstones, writing a suitable epitaph can be challenging. If you're looking to make a tombstone grave special, you must first understand the basics of an epitaph and discover how to write a good one through this blog post.
What makes an epitaph significant?
An epitaph are words inscribed or engraved on a tombstone or grave marker. Besides indicating the details of the interred, an epitaph is placed on gravestones as a means to remember and honour a loved one even after their death.
Thus, epitaphs can come in various forms and serve multiple purposes. For instance, it can be written as a poem, a verse, or a quote from the Bible that can best describe or relate to the interred. Generally, an epitaph is written to reflect the life and legacy of the deceased or convey the attributes that make them well-loved and cherished by those left behind. Sometimes, an epitaph on a grave headstone can be written based on the mourner's point of view.
How to write a moving and unique epitaph on marble stones
An epitaph typically contains the person's details, including their complete name and date of birth and death. In Europe, it's not surprising to see grave tombstones with the deceased person's photo on them. On a global scale, an increasing number of families choose to take the non-traditional route and write an epitaph that effectively stirs the emotions of whoever reads it, whether a family member or a stranger.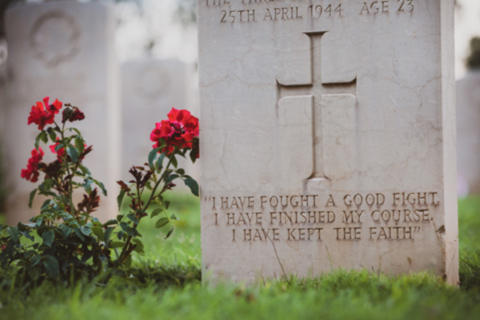 With that said, here are four tips to help you write an epitaph befitting your beloved:
Think outside the box
An epitaph is no longer restricted to using the words 'rest in peace' or 'in loving memory'. Depending on what the family decides upon, a loved one's headstone can also contain funny phrases or words of wisdom from the departed.
It's ideal to have an epitaph written by a close family member. If this isn't the case, those intimate with the deceased person's mind can always share their thoughts and suggestions.
Know the basics of epitaph-writing
Like any other form of literature, an epitaph writer must be aware and keep the following key considerations in mind:
Make it brief and succinct: Depending on the size of the gravestone or marker, an epitaph, along with the person's details, can take up to eight lines. Writing a concise epitaph is especially important if you're summing up a person's life.
An epitaph is emotional: Whether you choose to make it funny or heartbreaking, an epitaph should be able to express and stir strong feelings in anyone reading it.
Choose a point of view: If you know the person well enough, you may write the epitaph based on their perspectives. Inversely, you can also write an epitaph based on a family member or relatives' sentiments.
Identify whom the headstone is addressing: If you want to avoid a generic epitaph, you should give a voice to it by knowing your audience. This literary work can be expressed to the majority, specific people, or a stranger.
Take your time
You can now write a few drafts after identifying the key aspects above clearly. Review your work and make the necessary revisions. Write a few versions using different points of view and address a few audience types. That way, you and the rest of the family members have several options. Besides, an amendment request for an epitaph entails additional costs, especially if the old version has been engraved on the marble headstone.
No matter how you think about your work, it pays to have others — ideally the deceased person's family members — critique them. Remember, you will place an epitaph on the headstone for a lifetime. It should be timeless and something that resonates with family.
Mind the marble
Besides the size, the material used for the headstone you buy can impact your epitaph aesthetically. Marble, for instance, is a popular choice because of its elegance, design variety and longevity. Ancient Greeks have favoured this material because it amplifies the beauty of intricate designs.
These days, laser engraving is widely used for making tombstones. Still, it helps if you chose a reputable and experienced marble gravestone maker since frequent exposure to harsh weather can render the epitaph lettering unreadable.
The bottom line
The most crucial thing in writing an epitaph is its significance to the deceased person and family members. When writing an epitaph, knowing the dead individual's personality, beliefs, and preferences can be significant deciding factors.
Whichever emotion you wish to convey, an epitaph should be able to give value to the deceased. Ultimately, the person's achievements, milestones, close relationships, and legacy are the things that you must set in stone literally.