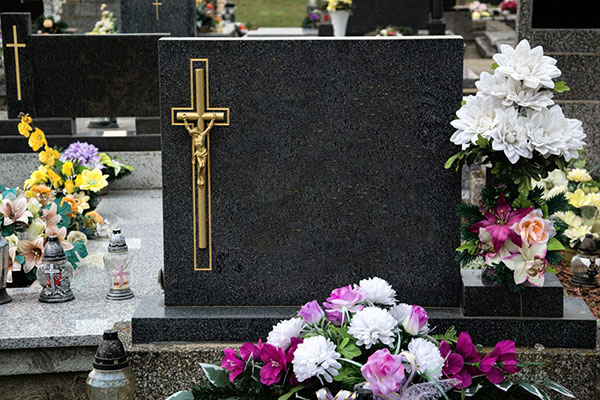 Losing someone you love is a heart-wrenching experience. You need to deal with the pain and grief, especially knowing that you'll be moving on with your life without them. Aside from dealing with the loss, you also need to take care of several essential things to ensure your loved one will be well remembered and given a proper send-off.
Among the things you need to take care of is the memorial monument. If you're from Sydney, you'll be relieved to know you've got plenty of options when looking for the best maker of monuments in Australia. However, you can't just pick anything without doing your research first, especially if it's your first time finding one.
Choosing the right memorial monument maker
Whether it's a pre-need or immediate arrangement you're looking to make, choosing the perfect memorial monument is considered an investment. Your loved one deserves nothing but the best in everything, even after they've passed away. In this sense, there's no amount of money, time, and effort that can equal their significance in your life. It's only fitting that you invest what you can when building a final resting place for someone who means so much to you. (1)
To help you out, here are some tips you can take note of when finding the best maker of Australia monuments:
Ask for the monument styles they have available
Memorial monuments come in different styles to choose from. When trying to find the right company to provide you with what you need, make sure to ask what types they offer and the definitions of each one. Doing so will make you aware of your options and let you pick one based on your preference.
The maker you're looking for should be able to offer a range of styles so you can get the perfect memorial monument that you want. The most popular styles include the bevel, slant, flat markers, and multi-piece upright monuments. If you want something that has considerable space for design and inscription, you can pick the multi-piece upright style.  (1)
On the other hand, slant markers are named so because of their angling. There's less space for details and inscription since the slant marker style is slightly shorter than the upright one, but it's preferred by those looking for a memorial monument that easily stands out in a cemetery. (1)
Look into the different monument materials they use
Of course, with different styles also come a variety of materials that monument makers use for their memorial products. Granite is your best bet if you want the safest option in terms of durability and type. Be mindful, though, when speaking with a monuments Australia maker, be sure they're using only the suitable kinds of granite that can withstand the process of lettering contrast. Not all granites are made equal, and only a few varieties will suit memorial creation. (2)
Additionally, granites come in different colours, including blue, brown, grey, green, pink, red, and black. That's a bonus for those who want the monument to look unique and trendy. If you're looking for something sleeker, more elegant, and fit for a classy grave, marble is a perfect choice. Marble monuments and headstones can be designed with ornate details, depending on your taste. Another material to consider is bronze, typically used when making flat markers. (1)(2)
You should also specify the size you want for the monument. Big monuments Australia may require a specific material and style to ensure it'll be solid and durable enough. The best maker of memorial monuments in Sydney should be able to walk you through the pros and cons of each material. They'll recommend the right one based on your needs and personal preference. Ultimately, the choice lies in what you want for your dearly departed one. (3) (4)
Ask about the warranty
A credible and professional monument maker will provide a warranty, mainly against defects or issues with material, installation, and artistry. When negotiating or inquiring, don't forget to ask what warranty they can offer to customers like you. Most companies would provide a complete replacement for monuments in cases of breakage due to material defects.
Dealing with a maker that offers a warranty can put you more at ease knowing that they're pretty confident about their work and products. It's also often a reflection of how they do their business as a whole.
The bottom line
Selecting a memorial monument in Sydney isn't a joyous task, to begin with. The least you can do is not make the entire process even harder than it already is. Ideally, you want a maker that understands your needs and preferences as someone who has just lost an important person. It's crucial to find a maker that'll help you build a peaceful and beautiful grave where your loved one can finally be laid to rest.
References: